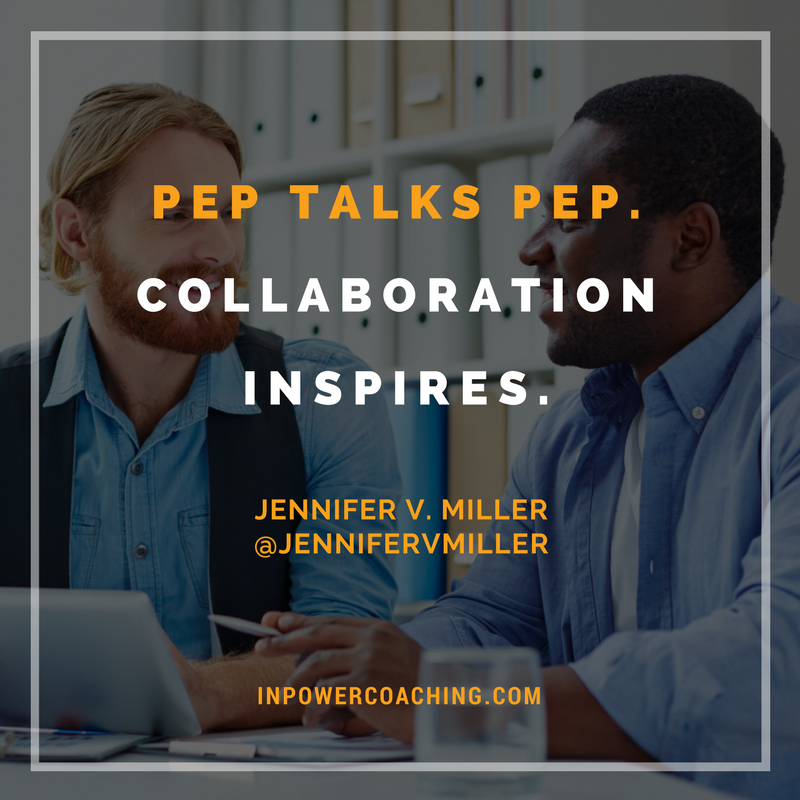 Leaders must inspire team members to achieve their personal and professional best. Pep talks and motivational speeches can only go so far, and if you lack one trait in particular, they may not help you at all. A team of researchers from the graduate business school INSEAD has uncovered a surprising connection between emotional intelligence (EI) and the leadership behaviors of inspiring others. Emotional intelligence–the ability to gauge your own emotions and that of others–does not directly influence your ability to inspire your team, but the ability to collaborate and empower your team members does.
The researchers conducted a study of over 900 managers to determine what role, if any, emotional intelligence had on two categories of leadership behaviors: the ability to collaborate and the ability inspire people to action. The study authors found that emotional intelligence was necessary for leaders to effectively build the trust needed to collaborate and empower team members. Interestingly, there was not a direct path between EI and inspirational behaviors. What this means is that even if you as a leader have strong emotional intelligence skills, you can't fully capitalize on inspiring people until you have demonstrated the behaviors of collaboration, empowerment and teamwork.
The study authors write:
EI does not directly affect how leaders are perceived in terms of their inspirational skills, but contrarily, their level of EI does have a direct effect on leaders' collaborative capabilities. Emotional awareness needs to reverberate in teamwork if it is to impact others' perceptions of inspirational leadership behaviors.
How can you apply this research to your everyday leadership life? If you want to inspire people, you must first work to collaborate with them. And becoming aware of how to harness your emotions and that of others plays a big role in helping you achieve that.
Here are three ways to help you build your EI skills to help you more fully collaborate with and inspire your team members:
View continued development of EI as a valuable investment in your career. As InPower Coaching founder Dana Theus writes, "Most of us have been trained to keep our emotions out of the office, so we let lag an ongoing investment in our emotional intelligence." Learn to honor your emotions– and those of others–to help put your best leadership foot forward.
During tense stand-offs in meetings, notice when the need to be "right" (your need or that of others') is impeding a productive meeting. Use the "right versus right" conflict management technique to help diffuse emotions.
Learn about what sets you off, then form a plan to help you stay calm. We all have things that "trigger" us emotionally. Whatever the trigger point–pet peeves, irritating co-workers, or hot buttons–these triggers drain us of productivity and damage relationships. Check out InPower's free e-course on How to Avoid Emotional Triggers to learn how to cope.
There is no shortcut to team inspiration. Pay attention to your emotional intelligence skills, which helps you more fully collaborate with your colleagues and direct reports. The increased collaboration you experience will then set the stage for another important leadership skill: inspiring others.
Want to learn more about the science behind soft skills EQ at work? Check out our EQ at Work and Soft Skills Research Index and our Emotional Intelligence at Work page.
Want to stay on top of our EQ@Work updates and posts? Subscribe today!
Check out the resources in the InPower Coaching EQ at Work and Soft Skills Research Index.