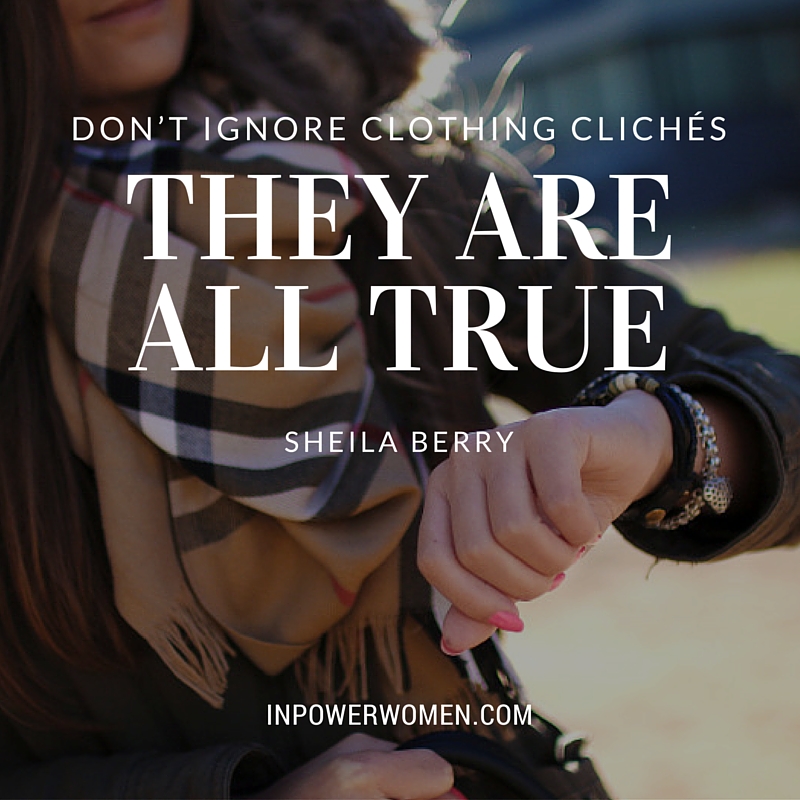 Introducing our newest blogger, Sheila Berry Founder of Living Vicky, a non profit dedicated to empowering young professionals. We love Sheila's insights into the timeless challenges of dressing for success. She reminds us that the answer to the question, "what should i wear to work?" is a balance between who we are and how seriously we want others to treat us. Enjoy her insights and please pass this on to any young women you work with still working to develop their sense of style at work. – InPower Editors
Okay, ladies.  We've heard it a million times – dress for success! Let's chat about what this really means, and discuss how you can build your own style, while navigating office dress codes. The question, "what should I wear to work?" has many answers!
At Living Vicky, we mentor young women to help them overcome Millennial, or GenY, stereotypes in the work place.  Some of these negative perceptions are centered on your generation's fashion choices.  Don't feed the fire!
Budget constraints, inexperience and exuberant artistic expression can challenge us all.  Not everyone is born with that enviable fashionista gene that marries exciting and unique choices with class and elegance.
Use color, texture and tasteful accessories to make statements, but remember, revealing or quirky outfits can detract from your contributions to a project, or hamper your ability to build professional relationships based on respect.
Another a good practice is to break up your closet into activity themes.  Just like you wouldn't wear heels and a miniskirt to an outdoor sporting event, you shouldn't wear those same club clothes to work.  Spend some time becoming clear about which pieces belong in the office and which ones don't belong in that meeting you're having with a boss, client or interviewer.
When in doubt — ask!
Ask someone who works in the same profession you do, or build a relationship with a trusted advisor.  We all like to think we'll be judged on the merits of what we do, and not what we're wearing, but human nature leads us to judge by appearances.
In a conservative office on the Hill, I had a new colleague who was smart as a whip, a great team player and hard working.  Unfortunately, she dressed in skirts that were too short, and tottered around on improbably high heels.  There were many water cooler conversations about her wardrobe, and few about her quality of work.  It was later reflected in her initial temp to perm hiring assessment – she didn't get the job.
Before walking out the door, think through these favorite fashion clichés that have saved me, and others, again and again:
You never get a second chance to make a first impression
Dress well, they remember you.  Dress poorly, they remember your bad taste
Cleanliness is next to godliness
Modesty never goes out of style
There is no such thing as bad weather, only bad clothing choices
If the shoe fits, wear it (in other words, if the shoe, or anything else doesn't fit – DON'T wear it)
Have questions about possible office attire faux pas?  Respond below!
Sheila Berry is the Executive Director and Founder of Living Vicky.  For more information or to contact her, visit us here.
Take charge of your career development to get the job that supports your work and your life. Check out the tools and resources in the InPower Coaching Career Center as well as the InPower Coaching EQ at Work and Soft Skills Research Index.