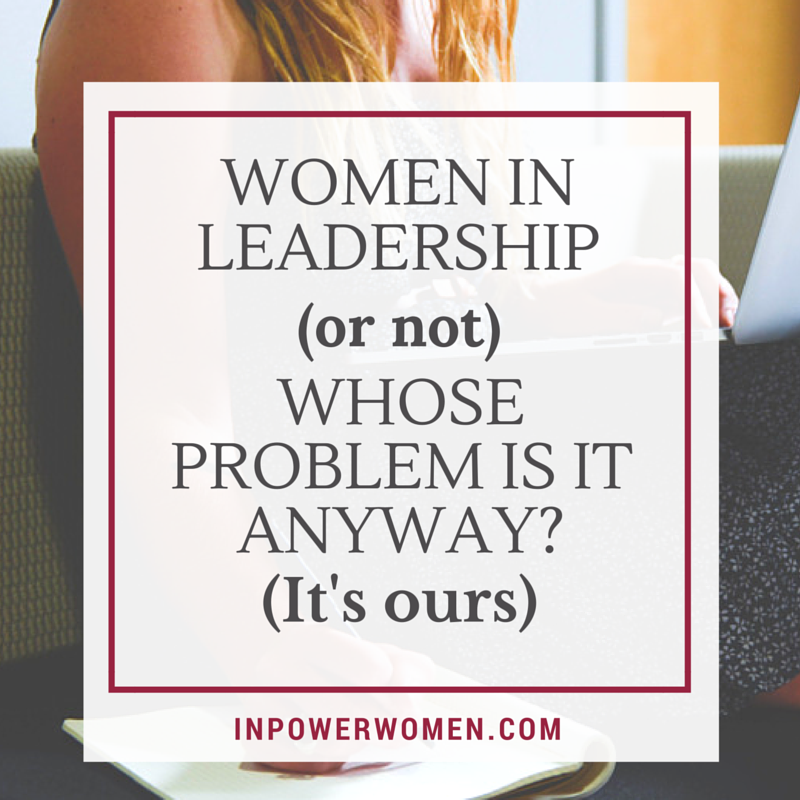 Happy International Women's Day! We're celebrating today with another guest post from Hattie looking at the paradoxical phenomenon of China's tech giant, Alibaba, and how they create a corporate culture that includes more women in leadership than the vast majority of U.S. companies. Are women really the "secret sauce" to their success? – InPower Editors
by H. E. James
It's 2016, yet for all its innovations and disruptions, the tech industry is still lacking one thing: women and women in leadership. We make up more than half the United States labor force, yet we only average 30 percent of employees in the tech industry. With all the talk today about closing the gender gap in tech and business in general, the numbers are disappointing, especially in comparison to other countries' efforts to bring women in leadership to more firms.
The numbers for women U.S. tech leadership positions are even more miserable—well under 30%. As the U.S. hopes to compete with China in tech, it's worth looking at a comparison to China's e-commerce giant, Alibaba. According to founder Jack Ma, more than 34 percent of the company's leadership are women. Ma calls women "the secret sauce" of success.
How then, does Alibaba achieve this in a male-dominated industry, in a male-dominated country? Is Ma correct? Are women truly the secret sauce in tech?
A Balanced Family
Alibaba's organizational culture defies the stereotypes of its country. It is a paragon of capitalism in an institutionally Communist country. In a country that is especially hard on internet and social media usage, Alibaba uses an internal social network to foster transparency, Aliway.
Aliway is a forum for both problem-solving and idea-sharing. If problems arise with a product, its teams have a social platform for defending its decisions or hammering out solutions. Collaboration of this level is very familial in nature, no matter the makeup of the family.
One of Ma's more interesting familial cultural models occurred just days after Alibaba filed for its initial public offering (IPO) here in the United States. In Asian cultures, weddings are the most auspicious of traditional celebrations, and Ma chose May 9 of 2014 to bless 102 of the company's couples in a mass wedding.
This wedding did three things for Ma and Alibaba. One: it strengthened the familial ties within the organization. Two: it celebrated the offering of Alibaba's IPO in a big way. Three: it reinforced the organization's culture while sharing it with the world.
To further reinforce the culture of family among its employees, Alibaba offers its employees a mortgage program called iHome. The fund has given out nearly $150 million to its employees, in a market that sees house prices outpace wages for its young workforce
Is This Legit?
All this familial culture is great, but it may be a double-edged sword for the women themselves. In China, attitudes toward women in the workforce are changing, but they are still highly traditional.
Just five years ago, according to a Pew Research Center report, 97 percent of Chinese surveyed believed women should work outside the home if they wished. However, more than 70 percent of the population surveyed in the same report prioritizes giving men work when jobs are scarce.
Even so Alibaba appears to hold both its familial model and its secret sauce of women leaders in highest regard. From the beginning, women have helped lead it, typically as one half of a husband-and-wife team. These women weren't, and still aren't, the hidden co-founders of many of Western startups.
Alibaba's female leaders were running major departments from the very beginning and continue to do so. When the IPO was filed, a third of the founders listed were female. No U.S. tech company can say this. Facebook didn't even hire a female board member until 2012, when it hired Sheryl Sandberg.
We are the Secret Sauce
While using traditional mores like the one-man-one-woman family unit is likely not the best way to court more women to the tech industry internationally, Alibaba's secret sauce of female leadership is still the unicorn. Ma states, a bit simplistically, that "women balance the logic and instinct" (of our male counterparts), but his idea of balance is key.
On the whole, women are indeed more outwardly empathetic than our male counterparts. We bring different outlooks, skills, backgrounds, even innovations to the table.
Yet getting more of us to the table—especially in tech–is the difficult part. First of all, it's up to us. Putting our empathy to use is one way to start. Women who get their feet in doors must bring others with them instead of closing those doors behind them. We also tend to voluntarily choose lower paying jobs, a choice we can change.
The education system is another huge stop-gap in encouraging female participation in male-dominated industries. Instead of encouraging stereotypical activities across the board, education systems need to encourage girls and young women to do whatever they want, including code, engineer, or build.
Even when founders like Ma create cultures that are more inclusive of women, the world as a whole will not change until attitudes do. The fact that even enlightened male leaders like Ma still espouse antiquated and simplistic views of how women strengthen businesses means that as women we must take on the challenge of bringing our strengths to the workforce ourselves, one woman at a time. We must seek out the changes and the opportunities in our own lives that bring us to equity.
ABOUT OUR GUEST AUTHOR: Hattie is a writer and researcher living in Boise, Idaho.  She has a varied background, including education and sports journalism.  She is a former electronic content manager and analyst for a government agency.  She holds an MBA and enjoys local ciders.  Follow Hattie on Twitter @hejames1008 and Linkedin.