As an InPower Women subscriber you have free access to the resources below.
How to Create Your Authentic Feminine Leadership Style: Recorded Webinar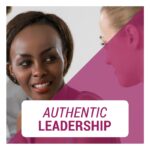 Why do women sometimes find it hard to feel authentic in a leadership role? Find out, and learn steps you can take to feel more comfortable in leadership situations. Originally presented to the National Association of Women MBAs
Watch this short video and download slides.
The Woman Effect: TEDx Video & Manifesta Download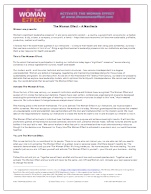 Did you know that by bringing your best, feminine self to your family, your company and your community you're automatically making it better? Watch this short video and download The Woman Effect Manifesta–1 page of proof that you make a difference just by showing up.

Looking for something else?
Looking for more in-depth resources to help you achieve your career goals and leadership potential? InPower Coaching offers deeply personal online coaching tools and programs to help you along on your personal journey to career satisfaction and leadership impact. With our help you'll find your authentic leadership voice, network and negotiate your way to success and even learn how to transform team to achieve their highest potential.