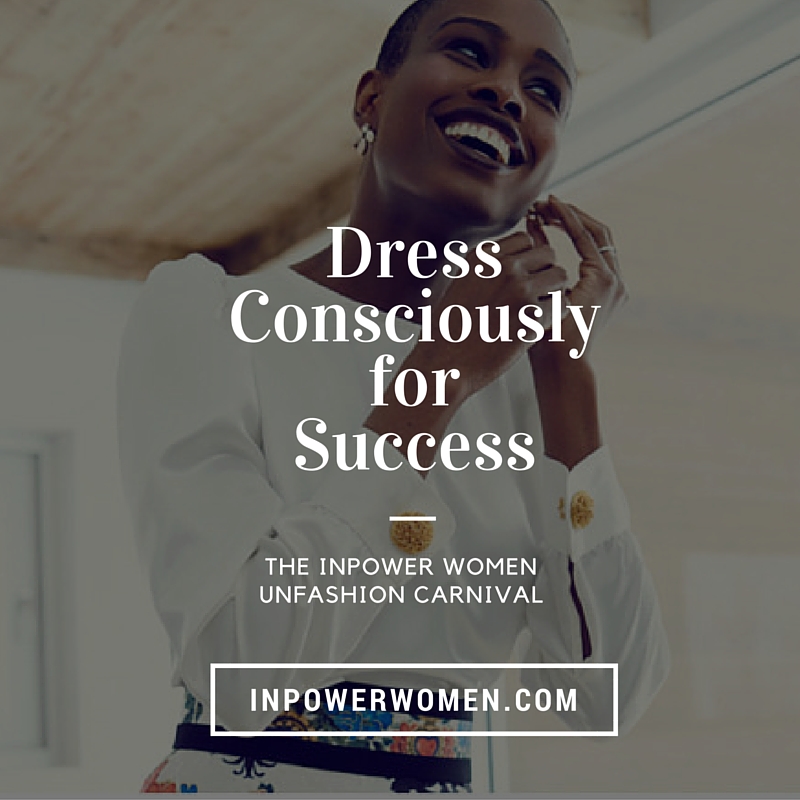 To celebrate our partnership between InPower Women and Silkarmour, we asked some women to choose a piece from the Silkarmour website that they like and share with us why they chose it. The "why" includes how it supports their own personal brand and style, and how it fits into their view of work and clothing. Check out the workplace fashion selections we chose (and feel free to leave your own in comments!)
Here are some of their recommendations and perspectives. Enjoy the reviews!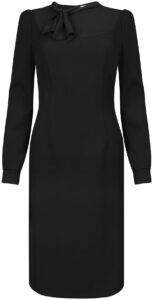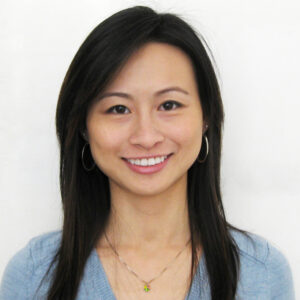 Jennifer Huang, Jen Huang Design
"Lately I've been obsessing over the classy elegance of a fitted sheath dress with flowy sleeves, embellished with a no-effort satin necktie. To me, women can look sexy without showing skin. Being comfortable in your clothes makes a huge difference in making you look confident. I love how the Cecily Josephine Luxury Business Dress has a high neckline and a knee-length skirt but is not boring because of the flirty necktie and puffy sleeves. It also look so comfortable to wear and hugs all your curves. Throw on some heels, and this dress is ready for a tough day at work or a romantic date at night. Love to see it in brighter colors too!"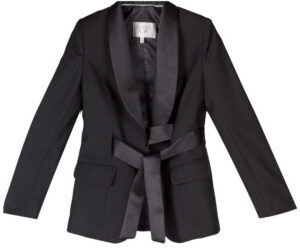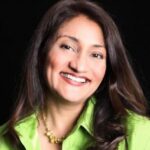 Henna Inam, executive coach & author of Wired for Authenticity
"I absolutely love the Viktoria Chan Bond Blazer! It is classic and goes with everything in my closet. I am one of these people who don't want to spend any time thinking about what to wear and what goes with what, so I keep things simple – – which means I have a lot of black in my closet and bright colors that go with black. What I love about this jacket is it adds a splash of style with the waist tie which makes it unique and so versatile for every time I am speaking on a big stage. And who wouldn't love that Bond name? Makes me feel like I can conquer the world…and do it in style!"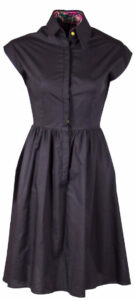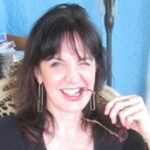 Marie Martin, Sr. Content Editor, Hewlett Packard Enterprise
"I always love dresses, they are easy-peasy and often, and also make a statement. The Esha Dress dress has a French-girl-feminine vibe but has some seriousness to it too. That's hard to get in an outfit let alone a dress. You can imagine it casual or dressed up or someone young or old in it. I guess that means it can span ages, time of day, and casual to dressy times. So perfect for don't-know-what-to-wear days and also travel. I'd wear it with boots, sandals, a jacket, heels. There are endless ways to go. Femme and fine."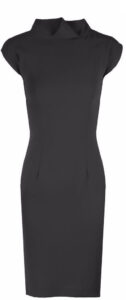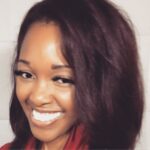 Shannon Muruli, Motivational Speaker & Creator of School of Courage for Women
"I am an ambitious woman, so I am consistently forced to leave my comfort zone. Therefore, I seek clothing that reminds me of my power, my strength and my courage as opposed to my fears and this dress is a perfect match. I believe I could walk into a room and the Emile Vidal Carr Emilia dress would do a great job introducing the best version of myself. The custom designed look and the detailed neckline and shoulder sleeves would help me stand out. This dress exudes professionalism, style, and boldness. More importantly, being that this dress is rather appealing to the eyes. I would wear it anytime I wanted to promote myself, my business or product because it would definitely do a good portion of the selling for me."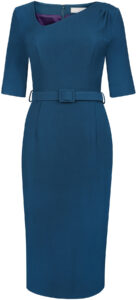 "I, too, am a fan of the unique Viktoria Chan Checked and Bond Blazers . However, I'm also a fan of the Cecily Victoria dress. I love the color teal, I love necklines that have a unique angle, and I love pencil skirts. These aspects provide character to a dress that may otherwise be quite ordinary. I could see myself wearing it for important presentations. The color would draw attention to me and the dress wouldn't wear me. I have similar cut dresses and whenever I wear them, I feel powerful-yet-feminine at work."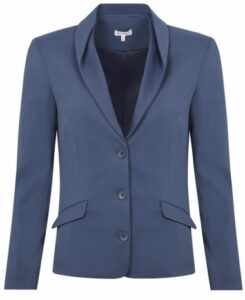 Dana Theus, President & CEO of InPower Coaching
"I'm always looking for the perfect combination of workplace fashion elements to express my personal brand of professionalism, elegance and fun. I love how the Ashlar Curve Lapel Jacket "looks like normal office wear" at first glance but gives you an excuse for a double-take with the unusual lapel that adds a note of softness. I also enjoy the little pocket flash of interest. Subtle and understated fun and elegance really appeals to me. I'd wear it for giving presentations and work meetings that turn into evening events."
Your turn! What pieces would you enjoy wearing most? Check out Silkarmour's curated collection of workplace fashion and share with us in comments below!