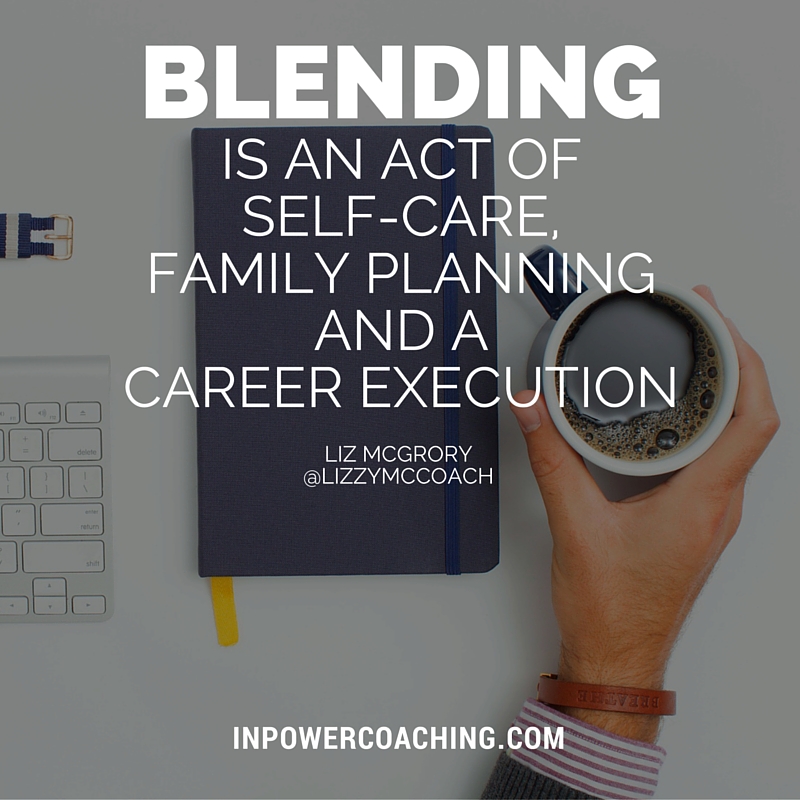 "Work-life balance" is an overused phrase that unrealistically reinforces an idea that equal parts of work and life are the goal. They're not. Today we know that work is a part of life and that we are constantly juggling them both. While in some ways this is exciting and wonderful, in others it's stressful. Join Dana & Lizzy to talk about strategies for keeping the stress at bay and focusing on the wonderful parts." – InPower Editors
Dana and Lizzy are not fond of the 80's phrase "balance" because something usually has to give.  That's why we're going to be talking about how to blend your life and work.
Blending isn't something you do once and then everything is smooth sailing.  Blending is an act of self-care, family planning and a career execution.  In this month's Working Mom Chat Dana and Lizzy will talk about three strategies that will help you when you are challenged with how to blend your life with your work, especially when you find yourself at those difficult crossroads.
List out a few bullets on the topics we'll be discussing below….
How boundaries and limitations can work in your favor.
How proactively planning for what the next step will be can save you from tough decisions.
How clarity about who you are and what you stand for can come in handy.
Have a question for us to discuss? Some of your own experience to contribute? Leave them in the comments below!