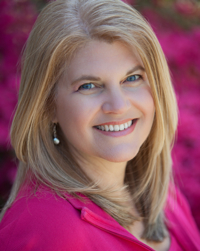 Executive/Career Coach
Leadership Consultant
President/CEO
I see your higher potential. I will help you see it, and believe it, too.
With my support you will move confidently towards your highest potential – in your career, your business and your life.
Using techniques and tools I've learned on the front lines of business working for Fortune 50 companies, tech startups and nonprofits, I offer established and emerging leaders powerful, high-road shortcuts on their journeys to success. I help them put an authentic shine on their personal brands to successfully engage their teams and rise to greater challenges.
I help organizations unlock possibilities lying dormant in their people, too. In consultation with me, executive teams design culture-shifting change management programs to engage their employees' higher potential. Leveraging InPower Coaching's scalable, online methodologies and extensive video/workbook libraries we give each person tools for greater capacity and impact.
Coaching, consulting and speaking to women in leadership, I help them emerge into their full potential and find their authentically confident voice. With my support women become known for the things they like best about themselves.
As a speaker, meeting facilitator and workshop leader, I motivate and outfit audiences to lead change and explore the highest potential in themselves and their organizations.
I have spent my career helping individuals and organizations succeed as they venture into new territory, working inside and alongside fortune 50 companies, entrepreneurial technology startups, government agencies and non-profits. My functional experience spans coaching, management consulting, leadership development, change management, executive team facilitation, strategic planning, marketing, branding, communications, product development, product management and international government affairs.
I am a certified Champion in Lean Six Sigma and a change management facilitator in The PRIMES methodologies, profoundly accessible and powerful techniques for working with groups in solving problems and managing change and transformation. As a consultant I have served clients such as Microsoft, Grifols, General Mills, Women Impacting Storebrand Excellence (WISE), Roundtable on Sustainable Biofuels, Innovative Concepts, Inc. (now a division of Elbit Systems of America), Personify, Intersections, Inc., U.S. Department of Defense, Arlington County, National Alliance on Mental Illness (NAMI), Leadership Greater Washington, Points of Light Foundation, the International Food Information Council/Foundation, the Ecological Society of America and The Johns Hopkins Bloomberg School of Public Health. Prior to consulting I held various leadership and executive positions in technology ventures at EDS/General Motors, Verizon and CareerBuilder.
I have taught graduate program classes at the George Washington University Center for Excellence in Public Leadership, George Mason University School of Business and the University of Maryland School of Public Policy. In a volunteer capacity I have served as a Member of the Arlington, VA Economic Development Commission and as a member of the board of the District Alliance for Safe Housing in Washington D.C. I have a BA in Communications from University of California, Los Angeles and an MA in Communications from the University of Southern California. I live in Northern Virginia. For more information, please visit my LinkedIn page.
Follow me
I host several communities designed to support authentic leaders and help them INpower themselves and prepare themselves and their teams for the future of work. Join us!
I write regularly on the following websites:
"

Dana has excellent interpersonal skills, is highly motivated and dedicated to her craft, and extremely organized and collaborative. We will definitely use Dana again in the future. She has made a substantial impact on my team and I highly endorse and recommend Dana." Mike Howard, Chief of Global Security, Microsoft
Invite Dana Theus to Speak At Your Next Event
Want to bring motivational, practical and powerful insights to your organization? Dana speaks powerfully in both motivational talk and workshop formats. Dana can speak to your whole group, conduct a half day workshop, advise your planning committee, support leaders on a one-to-one basis – and all of the above!
Dana speaks passionately and engagingly to audiences of all sizes and types. Invite Dana to speak at your next event! Learn more.