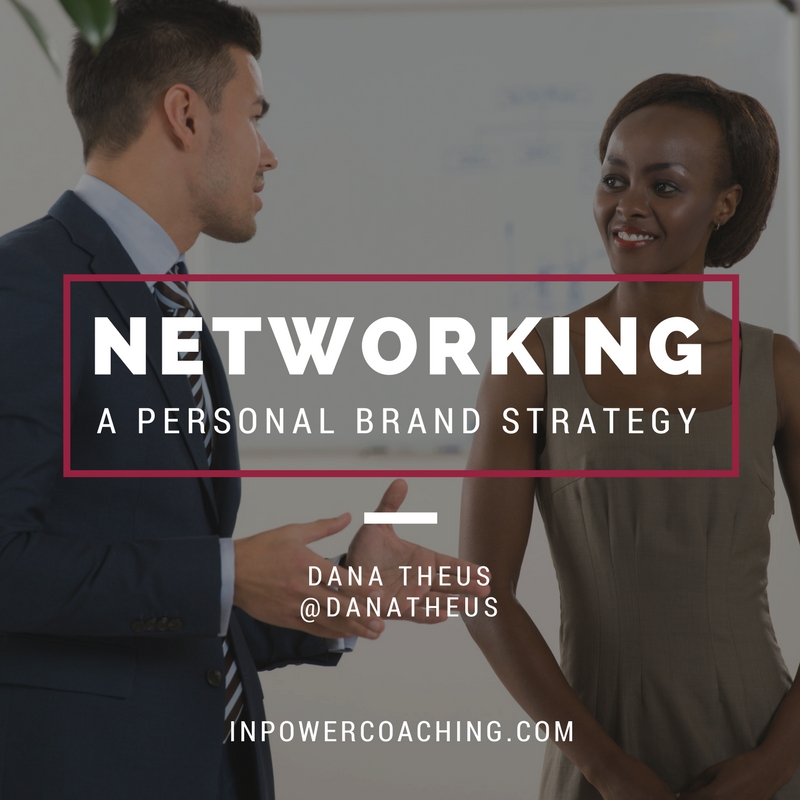 Networking success isn't just about getting a new job, it's an important leadership skill, which can help you do your job more effectively. The higher you go the less important it is that you be able to execute the technical details that your team takes care of, and the more important your ability to clear out obstacles with peers and superiors, find information and locate resources.
This means you have to know who to call and know they'll pick up the phone when you do; both more likely if you have a robust network. This skill is useful in every kind of organization and situation. Here are two examples I've come across lately:
A marketing VP I know recently got a rush project from the CEO and needed to produce a public relations campaign in less than a month. Because the focus of the campaign was outside the current PR contractor's specialty, she had to find a new PR agency fast and was able to call on her network to introduce her to a great publicity partner immediately so they could start planning the campaign and brief the CEO in less than a week.
I had a nonprofit client who was losing a major contract and had to separate over one hundred employees from the central office. Thanks to an intensive internal networking training, we managed to ensure that over a third of them found placements inside the company, saving recruiting fees and ramp up time for existing business.
"I hate networking"
If networking is so key to business and career success why do so many people say, "I hate networking?" I think it relates to a stereotype about networking that is usually false. The myth goes something like this: a Networking God walks into a room of total strangers and leaves with three contracts and a job offer. If these Gods of Networking exist, I've never met one. The best networkers are often in business development and dedicate a fair portion of their day meeting people and chatting them up. They work hard to make it look effortless, but it's real work to sift through all that chatter to find the connections that can turn into business. They're good at it so they make it look easy from the outside. 
Most of the rest of us are busy working and don't really "take time" to network. Women and introverts, especially, often find the idea of networking stressful. We fear we're "not doing it right" or that people we're talking to "can see through us." Sometimes we get in our own way and let ourselves get triggered with anxieties and fears. For this and many other reasons, letting go of those triggers is an important investment in ourselves and our success. Just as often we're not really triggered, but we still have unrealistic, mythical ideas about what Networking success looks like.
When I give networking workshops, we focus on developing a Networking Success Intention that helps us narrow our objectives for meeting and catching up with people to something realistic, like an introduction to someone else or a link to information that can help us. Even though the Gods of Networking do manage to ultimately land contracts and jobs through networking, it's almost never a result of one meeting, but an ongoing series of conversations, light touches and more in-depth interactions when the time is right. For example, the VP mentioned above didn't call one PR agency and try to negotiate a contract; she called two agencies she knew and about 10 colleagues she knew from her professional association. After two days of working the phones, she'd connected with an agency one of her aquaintances would personally recommend.
One of the biggest complaints about networking, which I hear consistently from women and introverts alike, is "I hate trying to talk to random strangers; it makes me feel so fake." To which I reply, "So don't be fake." Find an authentic way to connect with people you don't know and keep your expectations realistic. You're not looking  for a best friend, you're looking for people who know people, information or resources that may be useful to you. And you're offering them help in obtaining the same if you can. If you find a best friend, great! If you find someone helpful, also great! If it's a pleasant conversation that may or may not be helpful, chalk it up to giving someone in your day a smile. And in all cases, move on and talk to someone else or get back to work.
Here are my 5 tips to help you make networking a regular part of your professional and personal life without added stress. Make it a habit and you will realize benefits in both your career and your job as a leader.
Every month set a Networking Success Intention; know what you want or need from your network in the next 30-60 days, and ask everyone for help in finding it.
Offer to help others, and follow up.
Know what success looks like for each interaction, and be realistic.
Network a little bit every day, in meetings, emails and coffee shops.
Take an hour every quarter to look at your network and identify what kind of people you'd like to add to it in the next 90 days.
However you factor networking into your day, make sure you're taking the pressure off yourself to "do it right." Networking success is little more than making a personal connection, asking for what you need and offering what you can. "Doing it right" is as easy as it looks when you think of it this way.
Turn these tips into action. Check out our affordable online resources to help you quickly build a networking plan that will help you invest in your personal leadership brand or advance a career transition.