Lori Darley shares her life and career transition – as well as advice for how to be a conscious leader – in her book, Dancing Naked – Claiming Your Power as a Conscious Leader.
Lori shifted her career from co-founding, leading and directing a dance company to being a leadership and organizational coach and thought leader. In the book, she shares her journey and transition – what it was like, the advice she received along the way, and what she learned. She also presents "The Clearing"—a personal development framework that allows participants to open channels for previously undiscovered insight and action. In Dancing Naked, Lori shows how she herself opened such channels despite—and even because of—seemingly insurmountable blocks in her own life and, as a result, arrived at the set of practices she works with today.
Dana Theus has been observing a new career trend – fluid careers. The average tenure of a job for professionals is 3.5 years. This means that someone could have up to 10-12 jobs in a lifetime and possibly 2-3+ careers. It is freeing, in that it gives people more control to design more work-life balance in their career over time, and anxiety-producing as it can feel less stable if one defines success as "a job that lasts at least 10 years."  This fluid employment trend takes into account the growth in both entrepreneurship and the Gig Economy, reductions in employee tenure, increases in employee dissatisfaction and increases in employee turnover.
How does "The Clearing" and fluid careers come together? Or do they. What we will be discussing on this Coffee Break:
Lori's book, what "The Clearing" is, and how she has seen it work in people's lives
How a fluid career could map to a framework like "The Clearing" – and why such frameworks are necessary to open channels and get insights for action for change
How we should always be clearing our minds and getting clarity to stay fluid to move to the next opportunity
How to know that it is time to pursue that next opportunity
How many of us are having multiple careers in our lives and how that transition process works – and insights from that experience
Want to share your experience with a fluid career? Take our survey.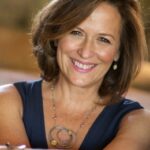 As founder and CEO of Conscious Leaders, LLC, Lori Darley brings nearly two decades of experience as a transformational coach and consultant to the conscious business movement. Lori is seasoned in the needs of a full range of decision makers, and works extensively with C-suite executives in many industries. She coaches organizations from multi-national corporations, such as Ferro Chemical and a Fortune 500 "Class One" rail transportation company, to entrepreneurial ventures, and individuals in non-profits, manufacturing, financial services, management consulting, commercial real estate, and the arts.
Lori is a certified somatic coach, recognized by the Strozzi Institute, and a certified Peak Potentials trainer.  Additional certifications include Ken Blanchard's Situational Leadership, Gallup Strengths Finder, Myers-Briggs Type Indicator, and EQi-2 (an Emotional Intelligence assessment and 360 feedback model).
Join Us Live!
There are 2 ways to join us live in the conversation:
1. Participate online
2. Call in/audio only:
Dial: +1 408 638 0968 (US Toll) or +1 646 558 8656 (US Toll)
(View international numbers)
TECHNICAL NOTE: We use a video meeting and webinar service called ZOOM to bring you – live! – into our weekly talkshow via audio, video and/or chat. To participate you'll need to download a small applet to your PC. The downloaded app only takes a few seconds to load and is secure. Learn more about Zoom's security features.
Miss a Coffee Break or Want to Keep Talking?
Keep the conversation going in our Coffee Break Talk Show Forums.