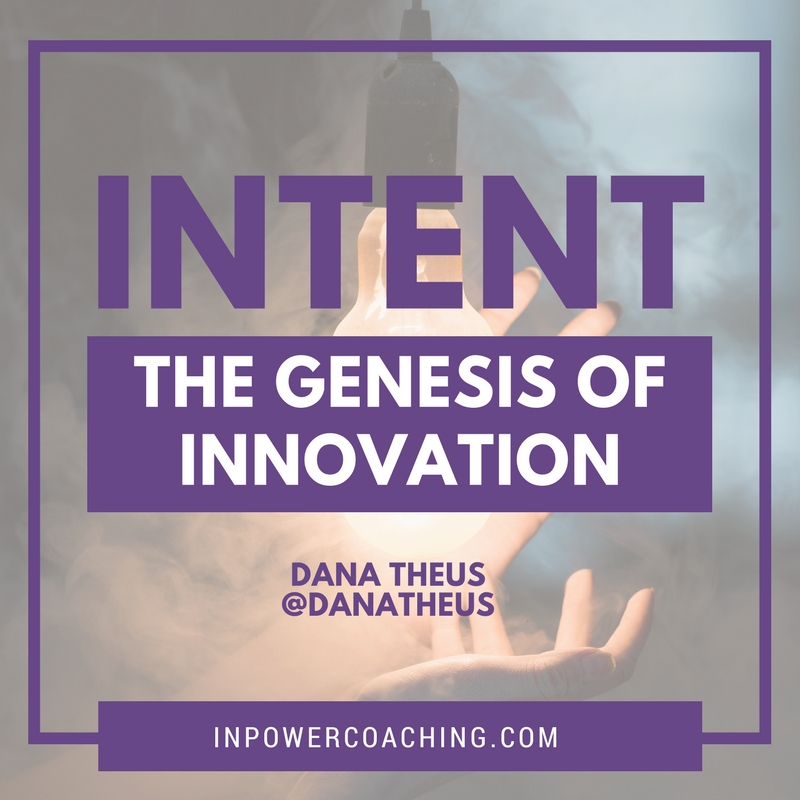 My son is applying for a military academy and as you might imagine, our household has been full of discussions about military issues and approaches to things of late. In working with clients recently, I realized that one of the military's greatest leadership principles I was opining on with my son is rarely leveraged in the commercial world. This is the concept of Commander's Intent.
What is Commander's Intent?
In brief, as it was explained to me by an Air Force Colonel years ago, Commander's Intent is a statement of the desired end state that is so clear that it gives the forces guidance if they encounter aberrations to plan, and must apply "spectrums of improvisation," when they're out in the field. For example, if the Commander's Intent is to "take the hill" then, when the troops following the plan to approach from the South encounter unexpected resistance, they can adjust their tactics as necessary to "take the hill" from the West because they are clear on the fact that success means "the hill has been taken."
A clear intention can act like a "Strategic Plan in a Box" to guide teams to success. Click to Tweet
Commander's Intent is a leadership principle that can be interpreted many ways. It functions very specifically to guide unstructured collaboration and innovation in the context of the hierarchical and authoritarian structures of the military. But what about our more collaborative/less authoritarian commercial environments that business leaders find ourselves in? Is Commander's Intent useful in the business world?
Intent as an Innovation Tool
There's a kernel of deep wisdom in this idea that can help you become a transformational leader, inspiring others to innovation and creativity. I call it Ends vs. Means Goal-Setting and it's the ability to guide a group into committing to a shared intention, an answer to the question "what does success look like?" which is simply stated but rich with meaning. When a co-created intention is so clear that it focuses everyone's actions towards a common definition of success, it has the power to align self-directed actions without the need for micromanagement or over-analysis.
In this sense, I've seen it operate like a "strategic plan in a box". Instead of creating a strategic planning binder and putting it on a shelf in the VP's office for her to administer, a one-page intention with some corollary communications support goes out to the whole staff and before you know it, if the leadership stays laser-focused on it, as an executive team and individually, the whole organization is soon humming along "on plan" and focused on the same end-goal. This simple one-page intention can work as successfully for a team as it does for a company.
The Key Difference Between Effective Civilian and Military "Intent"
While the idea of a simple success intention works well in commercial and non-commercial environments, there is one very clear distinction that must be observed for this powerful concept to translate into the civilian sector: co-creation and inclusion.
Civilians don't take orders very well. But invite them into creating the orders and their motivation will become inspiring. Click to Tweet
The military has an intentionally authoritarian leadership structure. The bosses get together and figure out the plan and then they order people to execute it. Those people are given some discretion in how they achieve their ends, but they're also given very tight guard rails and limitations. In a more collaborative business or non-profit environment, the idea of "orders to execute" is not very useful, so how can simple and powerful guidance like Commander's Intent be helpful?
The secret to using this powerful tool in civilian organizations is to invite the people who have to execute the intent into its creation. By including them, genuinely co-creating a vision of success with the people who will be responsible for making it happen, your team will find large amounts of motivation and focus.
To be a strong leader you don't have to run a democracy. What people want is inclusion and respect. Click to Tweet
Some team leaders will struggle with this idea, either because they want to be the hero who is credited with the brilliant idea or because they don't know how to engage their team members appropriately (or both!). One manager once said to me, "but we can't just do whatever they want to do!" And he would be right. However, an effective team lead will do the following three things, guided by the Strategic Planning in a Box framework:
educate the team

about the relevant "bigger issues" so they have a similar context within which to view the challenges and desired outcomes;

keep the team focused on describing a successful outcome

instead of determining how to get there (that part comes later); and

don't put it up for a vote

but take the "draft" of the intention statement back for final decision by the senior leaders.
This is where too many leaders get confused about how to engage their team in intention-setting and planning. As a leader you don't have to run a democracy. While democratic principles can be useful, what people really want, and deserve, is inclusion and respect. As long as the final outcome that is presented back to the team represents and incorporates their contribution, it doesn't have to be exactly the same as what they came up with. Having engaged them deeply in understanding the problems and envisioning possible success, your final intention should be easier to explain–and for them to understand.
Wondering what this could look like in practice? Bring your own situation to our monthly group coaching GOAL CALLS* and let's dive in to help you put these principles into practice!
Start your journey to intention-driven leadership by downloading the Strategic Plan in a Box worksheet and listening to the audio lesson. Your team will become focused!
* The first Wednesday of every month, I hold an open group coaching call to help you form and stay focused on your highest priority goals. In these open (nonrecorded) sessions we have a Q&A period at the end where you can ask anything, including how to set goals with your team. Got a tough boss? A team issue? A steep learning curve? Let's talk!
Editorial Note: When I wrote the first version of this post, my son was planning a military career. As of this update, he is a 2nd Lt. in the Army and I couldn't be prouder of him!