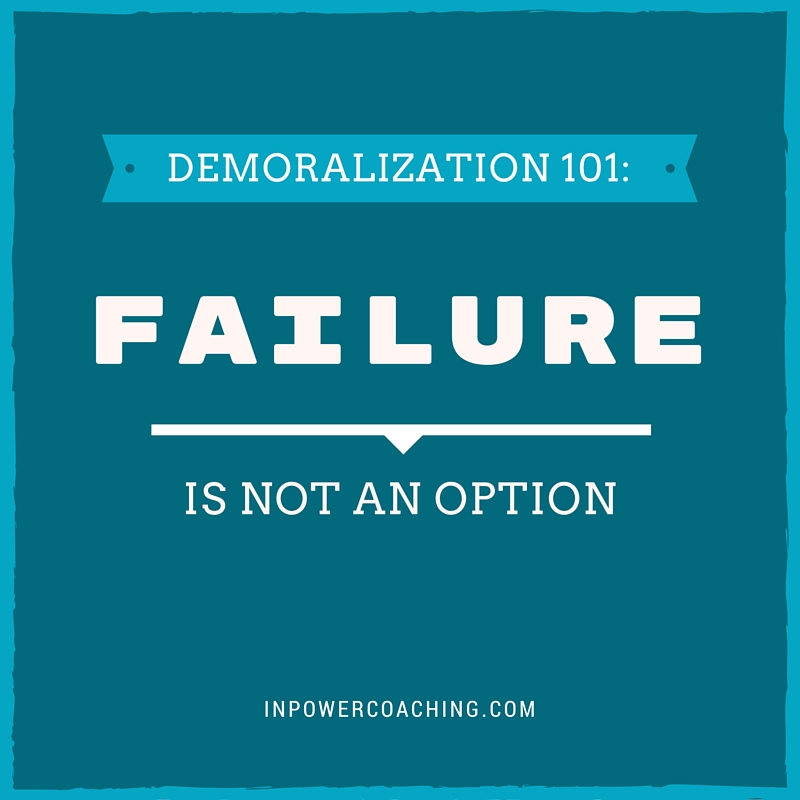 Words are powerful communicators of attitudes that can build people up or tear them down. As a leader, your words carry more weight than you realize, and you need to be careful you're not parroting things that are driving people to leave. Employee turnover is expensive in more ways than one, so when it comes to your language, just don't go there. Christy does a great job of culling out some of the most egregious violations of this simple concept. Leaders (and would-be leaders), take heed. – InPower Editors
We are all guilty of saying things we regret when we are frustrated, mad or worried but as leaders, it's imperative to remember your employees are always watching and taking the lead from your words and actions. That random phrase you uttered at the end of the meeting could have left a lasting effect on your team and depending on what was said that impression may not be as positive as you'd like. Part of your job as a leader is to encourage excellent performance and minimize employee turnover. But are there certain phrases or attitudes that a great leader should never say or demonstrate in order to achieve these goals? Here are five red flag phrases that can (or should) cause your employees to worry and possibly leave them dusting off their resume to head to more positive waters.
"That's not my job"
This phrase is listed first for a reason, it's one of the biggest problems. Accountability and responsibility are essential traits of any successful employee. Dedication to a job well done, empowerment and initiative are critical to any successful leader. Anyone who ignores needed work because it is not part of their core responsibilities is not a true team player and ultimately not focused on meeting the needs of the organization.
I was once involved in interviewing a new Facilities Manager for a growing organization. During a tour of the building one candidate noticed a piece of trash on the floor, she quietly picked it up and threw it away in the next trash can she saw. She never discussed it, never drew attention to it, she just did it. As a Facilities Manager she would supervise the cleaning staff but it would not be part of her primary responsibilities. As a candidate it definitely wasn't needed or expected but that one action told us that she was more concerned about getting a job done than about whose job it was. We hired her and she has since been promoted numerous times and now runs the department.
"Do what I say, not what I do"
This one didn't work on us as kids and definitely doesn't work on us as adults. Phrases like, actions speak louder than words and leading by example clearly demonstrate why this philosophy doesn't work but when it comes from the head of your organization it is twice as bad. A leader has to set the tone and culture of an organization. If they arrive at 10 am, leave at 2 pm and take a 2 hour lunch break in between but expect their employees to put in 12 hour days it won't take long for employees to start doing the same or even worse, losing respect for them as the leader of the organization. Effective leaders make sure they not only talk the talk, but walk the walk. They go one step beyond what they expect others to do so their actions inspire just as much if not more than their words.
"That will never work"
Individuals want to know that their ideas are appreciated, valued and desired. Organizations love to grow their business by capitalizing on "the next big thing". Combine those two things and you realize that innovative and creative employees lead to successful organizations full of satisfied employees. Individuals will only share their ideas if they believe they will be well received. Brainstorming works best when it's a safe place to throw out ideas without judgment. If a boss immediately says no to every new concept they will miss out on the one or two that could have revolutionized the business.
"It's not my fault"
Effective leaders understand that the best way to teach responsibility is to demonstrate it. When problems occur they don't spend time pointing fingers, they spend time searching for solutions.  They also understand that "the buck stops here". If they hired the team, trained the team, and gave the team their assignments then they are involved in the successes and failures of the team. That doesn't mean that employees shouldn't be held accountable and that under-performers should be allowed to continue to underperform but the first order of business is to fix the problem and the next is to work to ensure that same problem doesn't occur again. Effective leaders focus on the solutions instead of denying any involvement in creating the issue and take just as much responsibility for misses as they have pride in the hits.
"Failure is not an option"
No one likes to fail. No one revels in the idea of messing up but out of failures come lessons that sometimes can't be learned any other way.  In business, we strive to minimize the negative effects of mistakes but we understand that mistakes will happen. Employees who are too afraid to make a decision because of fear of failing can end up not making timely decisions and getting stuck in "analysis paralysis". Leaders who manage by fear are typically viewed as dictators as opposed to true leaders.
The post-it-note came from a failed attempt at making glue. Michael Jordan failed to make his middle school basketball team. Failure isn't ideal, but it's reality and bosses who take that option away miss out on the wonderful innovations, lessons and resilience that failing creates.
It doesn't matter if you actually say these things or just hold those attitudes (your people can tell!), either way they work against the goals of the organization and risk the possible loss of your company's most important resource, its human capital. The result? Employee turnover, low moral and unhappiness walking down the halls. How can you eliminate those phrases from your vocabulary and what effects have you seen those phrases cause?  Share your stories and thoughts below and let's learn from each other.