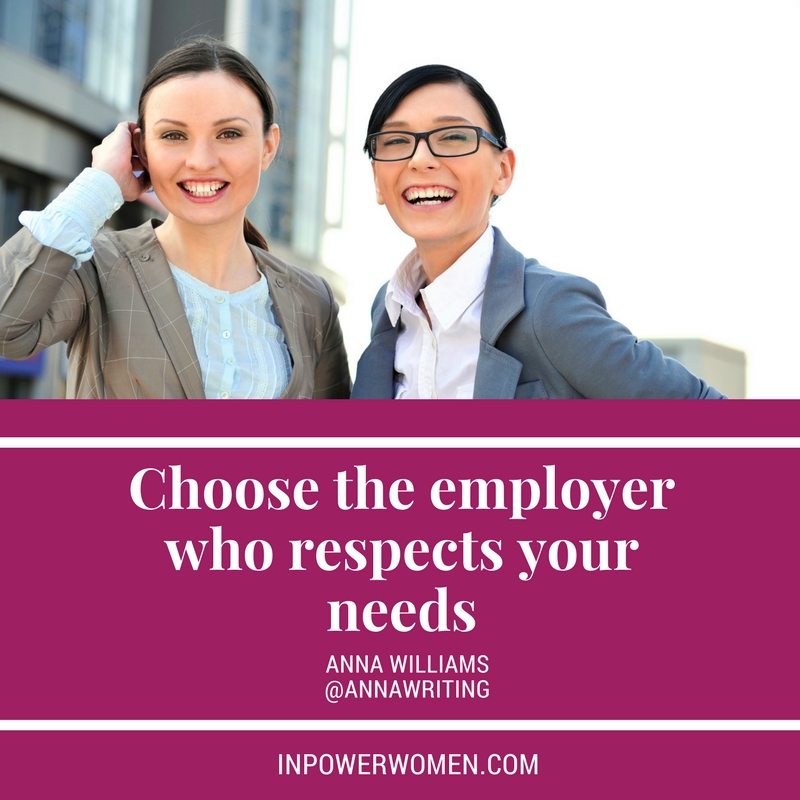 By Anna Williams
Women in today's economy have more options than ever before, comprising almost 47 percent of the U.S. workforce. Among mothers with children under age 18, over 70 percent are employed. Women are more likely than men to earn a bachelor's degree before age 30.
But what are good careers for women? Women have to factor in a different set of career planning considerations than men do. We still struggle to "have it all." Biologically speaking, women in the family are the ones doing the childbearing, and statistically, we are more involved with the day-to-day details of parenting. This means that for working moms, finding work-life balance is a greater challenge than for most dads, and achieving this balance is an indisputable component of career success and satisfaction.
The latest news about rampant sexual harassment may be focused on Hollywood, but it certainly isn't limited there—corporate America is often hiding the same seedy underbelly. This can't be dismissed as a valid concern for women entering the workforce and wanting to succeed there. Unfortunately, it's all too easy to find ourselves in an environment where harassment can flourish (though there are things that both women and men can do to reduce its impact at work).
Women have to work and women want to work, so the career planning question we are asking is where are the best opportunities for women? With this question in mind, I set out to research and highlight good careers for women, and find companies that are known for providing positive environments for female employees, whether due to an emphasis on equality, flexible schedules, good maternity leave, or other women-friendly policies. Here's what I found.
Career Planning
Statistically, some of the highest-paying careers for women are:
Physician
Pharmacist
Nurse practitioner
Lawyer
CEO
IT manager
Software developer
Physical therapist
HR manager
Purchasing manager
Psychologists
Registered nurses
Managers
(Sources: The Balance, Women's Bureau)
While competitive pay and growth potential are important, they aren't the only career planning considerations, or even necessarily the most salient. Factoring in motherhood, which is of course a role taken on by many working women, the stages of pregnancy, childbirth, maternity leave, breastfeeding, and parenting responsibilities play a big part in determining good careers for women and figuring out which companies are truly female-friendly. There's a lot more to consider than pay; there's also flexibility, job satisfaction, and a company's track record for advancing women, including moms.
According to Forbes, these fields are where working moms are the happiest:
Pharmaceuticals
Bioetch
Admin/clerical
Accounting
Telecommunications
Strategy/planning
Business development
Quality control
IT
Woman's Voices: What Makes A Great Company to Work For?
Many working women make a career transition into entrepreneurship or part-time jobs during the years when their children are young, though many also choose to stay in corporate America for the duration of their careers. If you're just starting out, it's important to find a company that will help you reach your goals and facilitate your career plan. Bria Gatewood, Certified Public Accountant and mom of one, says, "The most important aspect of considering whom to work for is career growth and opportunities." She adds, "It is very important to me to be a part of an organization that wants to continually grow and improve, thereby benefiting me as a professional."
It's vital for employers to continue to recognize and develop their female employees. The "unseen barriers" that prevent women from reaching their career goals are often discussed, but as I noted above, the more obvious challenges are balancing work with motherhood, dealing with sexual harassment (which creates a hidden hostile work environment), and the seemingly unachievable ideal of work-life balance.
Gatewood noticed work-life balance issues challenging her managers who were working over 60 hours a week: "I began to notice the negative impacts of the 'work life' balance, in that my managers never had time to completely disconnect. An average day would consist of attending to their family in the morning, work from mid-morning to the early afternoon, leave work to pick up the children from daycare/school, and then work from home late into the night.
"I think it is a prime example of believing that we can have it all, without realizing that time can be stretched and stuffed but it is still finite. I would advise women to find a job that values the importance of working hard and having time to rest and disconnect." – Click To Tweet
So finding that woman-friendly career and company is vital for long-term satisfaction on the job. Crowdsourcing women's opinions on their chosen fields and companies, which is the goal of the 2015 startup Fairygodboss, is one way to discern which ones are desirable. Catalyst is a nonprofit that consults with companies about women's work issues, and they also recognize companies that are excelling. You can also screen potential employers by searching for any lawsuits they've faced in gender discrimination or sexual harassment.
Paying attention to the benefits a company offers isn't just about how much time you'll get off – you also need to look at how much they value their employees, and when it comes to policies about maternity and family leave, their female employees in particular. Pay attention to these policies during your job search and interview process, and keep in mind how they'll impact your career as well as your well-being.
<center>
<iframe style="border: 0px #ffffff none;" src="
https://forms.aweber.com/form/27/348733527.htm
" name="myiFrame" width="362px" height="397px" frameborder="1″ marginwidth="0px" marginheight="0px" scrolling="no" allowfullscreen="allowfullscreen"></iframe>
Already a subscriber? <a target="_blank" href="
https://inpowercoaching.com/login/
" xlink="href" rel="noopener">Log In</a></center>
Once you've found a company that you want to invest a few years of your career in, make yourself a valued asset. Deb-Lafferty Mosher, a manager of utilization review and infection control and a safety officer, shares her advice for new female grads: "Don't allow your voice to be ignored. Learn to be assertive, not passive or aggressive. Never stop learning and researching. Take on new projects and learn new skills. Make yourself well rounded and so highly skilled that employers are fighting to get you and keep you."
Let's consider specific companies that are known for being women-friendly, offering competitive pay, benefits, maternity leave, and flexible options for work-life balance in the different stages of life.
Best Companies to Work for (for Women) | The Lists
Best Companies to Work For (for Women) | Top Contenders
The following companies were included on several of the lists above:
Apple
Accenture
Deloitte
General Electric
PwC
Salesforce
Thomson Reuters
Vanguard Group
These lists can be used as a starting point for your career planning and job search. They provide examples of the type of companies that provide good work environments and good careers for women. You can use similar criteria to decide whether you want to work for a small business or startup, too. The more conducive your work environment is to the challenges you face as a woman, the more you can grow in your career and give your best to your job – and to the rest of your life.
Get our free job seeking advice and links to the Top 50 Job Boards to help you get a new job in 6 months (or less)!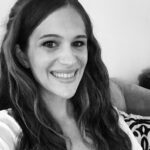 Anna Williams is a freelance writer and mom of 4 living in the Charlotte area. You can visit her website at https://www.annawilliams.me/."
Ready to look for a new job? Check out the InPower Coaching Career Center for all the resources you'll need