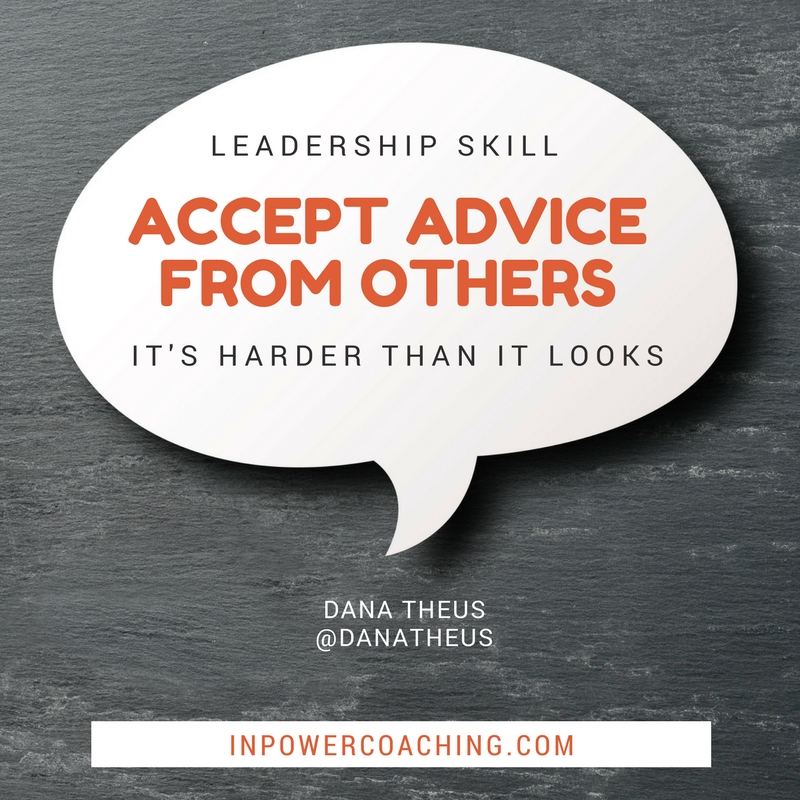 And you thought it was just you.
Research shows that the more power(*) a manager or leader has, the more likely they are to ignore advice. Does this describe your boss? We've all had them.
To some extent the findings in this research–that powerful people listen less to others' advice–makes sense. I mean, from their point of view, being rewarded with powerful positions means they must have done something right, right? And if they're doing something right, why not trust them?
We can all see the fallacy in this logic taken too far. While trusting them to the point of never challenging them can mitigate conflict, it can also contribute to the ego-centric leader's sense of infallibility, even when they are making mistakes. This leads to all kinds of bad stuff, including poor decision-making and too much anxiety for everyone else.
Why It's Not Just About Them
Here's why you should care if you have any leadership responsibility in your organization.
The price paid for these powerful people who ignore advice shows up in shareholder value. Bosses who ignore input or actively run around shooting messengers quickly grow out of touch with what's really going on with customers and employees; they just aren't as innovative as those who are willing to take advice from others.
Think of all those good ideas dying unspoken. This is a liability for the company, but it's also too bad for you if you're one of those intimidated into silence. And you don't need to be silent if you know how to challenge powerful people respectfully and skillfully.  I know from personal experience, research and client work that when you know how to speak up effectively, you can definitely leverage this skill to get ahead.
Why Not Take The Ignorance Perk?
But why work so hard? Maybe ignoring the problems you can' nmkt fix is a way to get ahead, like the bosses who have obviously done it. Um… maybe. I mean, it does seem to work for some of them. But then again, it's not unusual for the mighty to fall because they missed an important clue, or simply were too brazen to hide their bad behavior. I can guarantee you that for every executive career that goes down in flames, from shareholder disasters to the #metoo (really) bad boys, there was some right-thinking people in their group trying to save them from themselves.
Ignoring the good counsel of others – and your own voice of conscious – is a risky business and the higher you go the farther you have to fall.
And if the research is right, a whole bunch of powerful people are out there risking a lot right now. Just think about how competitive you'll be if you succeed by listening to the wisdom of others, adding it to the power of your own wisdom. Getting ahead and staying there is risky enough without taking this kind of stupidity risk, isn't it?
So you want to pass up the ignorance perk and choose to get ahead? Here's a little executive coaching on what you can do:
work on yourself to remain open to new ideas while you move up the ranks;
mentor those below you not to let success shut them off to others' input; and
speak your truth to your own bosses, even if they don't want to listen.
I know it's not always easy, but it can and is done by good leaders all the time.
Do you have the emotional intelligence skills you need to be open to the input you need to succeed? Do you have a terrible boss who doesn't listen to your ideas? Are you ready to transcend your short-sighted bosses and rise to a new level of leadership?  Whatever your goals, don't give up on them. You're not alone in wanting to lead from a place of innovation and purpose.