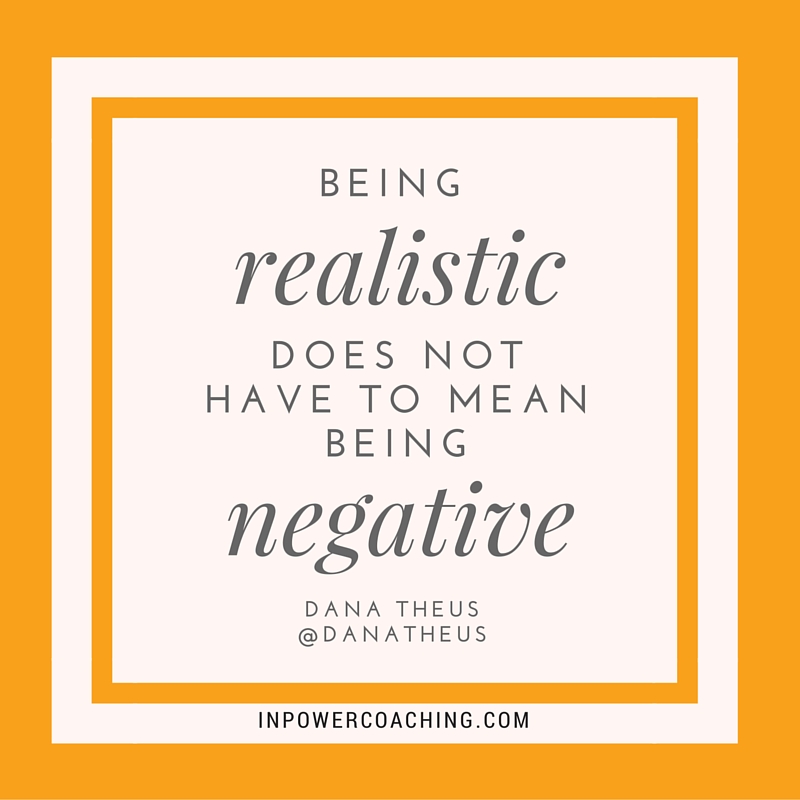 As a rule, women are good communicators. Yet many women are told that their communications patterns are holding them back when it comes to workplace success. What's going on here?
For starters, the above observation is full of generalizations. "All women" aren't "good" at stuff any more than "all men" are "bad" at stuff. Everyone's individual strengths and challenges are much more important than any generalized trend, however certain patterns are universal enough to warrant some examination. The pattern I want to take aim at today is one that I used to fall victim to myself, and it's an example of how a woman's strengths can become weaknesses through no fault of their own. Thankfully, there are also some pretty simple communication tips that will help you overcome this double-bind if you struggle with this common pattern.
An undervalued strength many women bring to the workplace is their ability to see consequences in the future very clearly. Women are able to predict cause and effect—particularly when it requires understanding human reactions to things—and conduct an intuitive risk assessment very quickly. This means that they're really good at poking holes in plans and strategies to identify the plan's weaknesses.
I bet you can see how this strength gets turned into a weakness very quickly:
Susan sits in on Johan's strategy session. When Johan talks about how customers will love the company's new communication campaign and satisfaction ratings will go up, Susan points out that communicating differently about something they don't like won't necessarily mean they magically start to like it. When the meeting breaks up, Johan complains to a colleague that Susan "is a drag" in meetings and "is uncomfortable taking risks."
Of course, Susan has a good point. Glossing over fundamental flaws in product or service with a flashy new ad campaign is a strategy most customers will see right through. But Susan made a fundamental communications mistake that made it tough for Johan to hear her wisdom: she was just simply negative.
Like many women, Susan assumed that—like her–others in the room wanted to see the potential downsides to their new strategy and work to mitigate them.
She felt her ability to see the plans weakness was an asset.
She was flummoxed when Johan heard her deeper thinking about the core problem as naysaying.
She didn't know how to communicate the potential issues in ways that made Johan feel less defensive.
She felt "right" and wanted Johan to see how he was "wrong," and the dynamic deteriorated from there.
Has this ever happened to you?
Being realistic doesn't have to mean being negative
The best solution to this challenge would have been for Johan to make the focus of the meeting about poking holes in his plan, or better yet, about exploring the root cause of customer dissatisfaction. However, Susan doesn't control Johan's meeting (and even if she did, if this wasn't the approach he genuinely wanted to take, it would probably backfire anyway.) So Susan had the delicate task of challenging something Johan was not interested in seeing challenged. Here are several communication tips Susan could have deployed to shift the conversation to focus on the potential downsides of Johan's approach:
Reframe the issue by using positive language to talk about negative reality. This is a core InPower strategy. Instead of saying "A happy ad campaign won't cover the fact that people still hate our customer service," it can open people's minds to new approaches to say, "Customers will probably appreciate an upbeat ad campaign, especially if it highlights the fact that we've fixed the fundamental issues they've told us they care about most."
Identify allies and reinforce them. Women often worry about having their ideas stolen in meetings, but when you're trying to help people see strategic vulnerabilities you need allies and they need you. Don't get caught up on who's right and who's wrong, or on possessing any particular idea. Listen to others who care about the same issues you do and support their statements. This invites them to support your perspectives as well. You can do this overtly (e.g., using before and after meeting hallway chats) or covertly (e.g., notice who has a similar perspective to you in the discussions). The key is to build off each other's ideas using the reframing technique above. Alliance strategies make it harder for others to point at you and say you're the problem.
Use empathy. Many advice books will tell you that men don't like to be challenged because it threatens their "alpha" status, so you should be deferential. Personally I find this approach annoying and—like many women—I bristle at the idea that I should pander to male egos. However, it's very authentic for women to use our natural empathy to intuit how uncomfortable it is for Johan (or anyone) to stand up and put his strategy "out there" for others to pick apart. After all, if it was Susan presenting a strategy and Johan poking holes in it with negative comments, she wouldn't like it much either. Empathy can help us pursue the reframing strategy above with authentic compassion for taking a risk.
In the end, even the above strategies won't help Susan if she hasn't let go of her need to be right, her "hatred of office politics," or "the voice of reason in the room." So Susan may need to do some detriggering to discharge her own negative emotions around taking a subtler and more polite approach. This is probably a good step for her to take because triggers like this that pop up at work are probably tripping her up in other interpersonal relationships as well.
For women who struggle to gain credibility in the workplace as someone who can take calculated risks, looking at your communications patterns can help you deal with the fact that even when your natural strengths are undervalued, it's not your fault, but it is your problem."