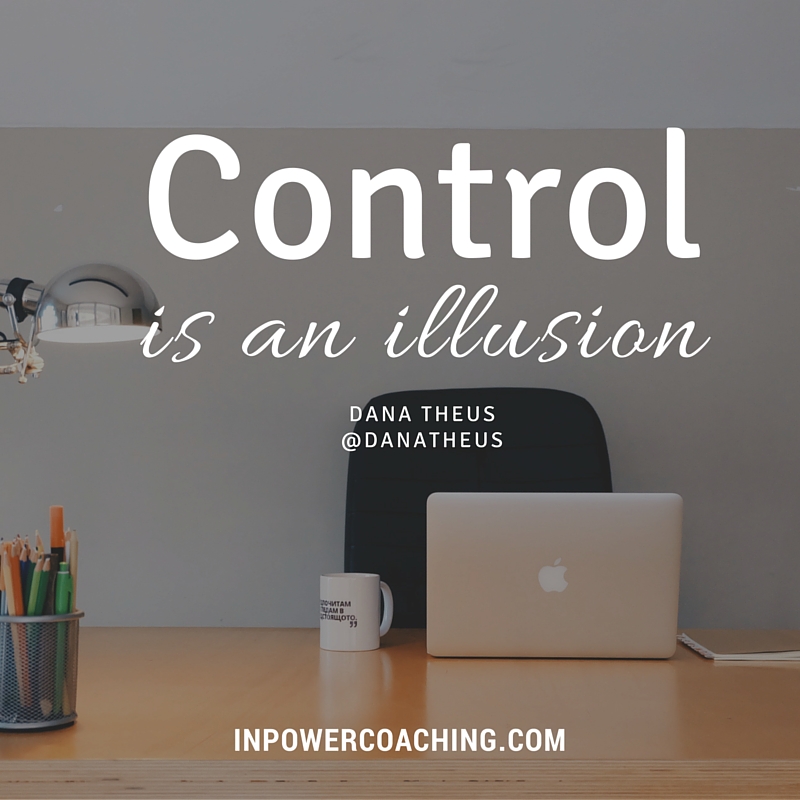 Sometimes we feel yanked around by our work—our life—or both. We can't get on top of the pile. We can't even stop to catch our breath. The list of stuff we're not doing crushes the list of stuff we've accomplished. We can't breathe and feel helpless and out of control. All this means is that we've forgotten to deploy the basic process of control: plan, do, adjust, review, repeat.
Remember when you learned to ride a bike? That first hill was terrifying until you went down it, practiced using the breaks and stopped to rest and look back up the hill when you were done. Then you wanted to do it again!
Being in control is an illusion and we all know this, but that first bike ride taught us how to maintain a practical sense of control that can keep us from getting overwhelmed.
PLAN: You stood at the top of the hill and planned your path down the hill to avoid the potholes you could see. You imagined what you'd do when you got near the pothole you knew about, reminding yourself to use the breaks along the way.
DO: You actually road down the hill.
ADJUST: You practiced using the breaks softly and a bit harder and adjusted your path again when you saw a new pothole you didn't expect.
REVIEW: At the bottom, you looked back up the hill to enjoy your accomplishment and decided to try it with fewer breaks the next time while steering even further away from the potholes.
REPEAT: You walked your bike back up the hill and did it again!
Pretty soon riding a bike was a piece of cake and you never felt out of control again on the hills.
Nowadays, when you feel overwhelmed and out of control in your life or your work, you're just zipping down the hill without stopping to plan your route, use your breaks or adjust along the way.
So pull over.
Take the time to get perspective.
Give some work to others.
Make an appointment with yourself to review your results and get perspective again. Do it daily, weekly, monthly, quarterly and annually and you'll wonder how you ever let yourself get so overwhelmed before.
No one can ride your life for you and learn to master the hills coming on your journey, except you.
INVITATION: One of the most important skills to keeping from becoming overwhelmed is to learn to delegate, which is this month's InPower Coffee Break topic. Join us! Register or login.