Please welcome special guest blogger, Heidi Lorenzen, President of Marketing Moksha, who's turning her extreme marketing knowledge to helping us think about how to use social media to shape your personal brand. Heidi and I are giving a free webinar on this subject soon, so join us for this too!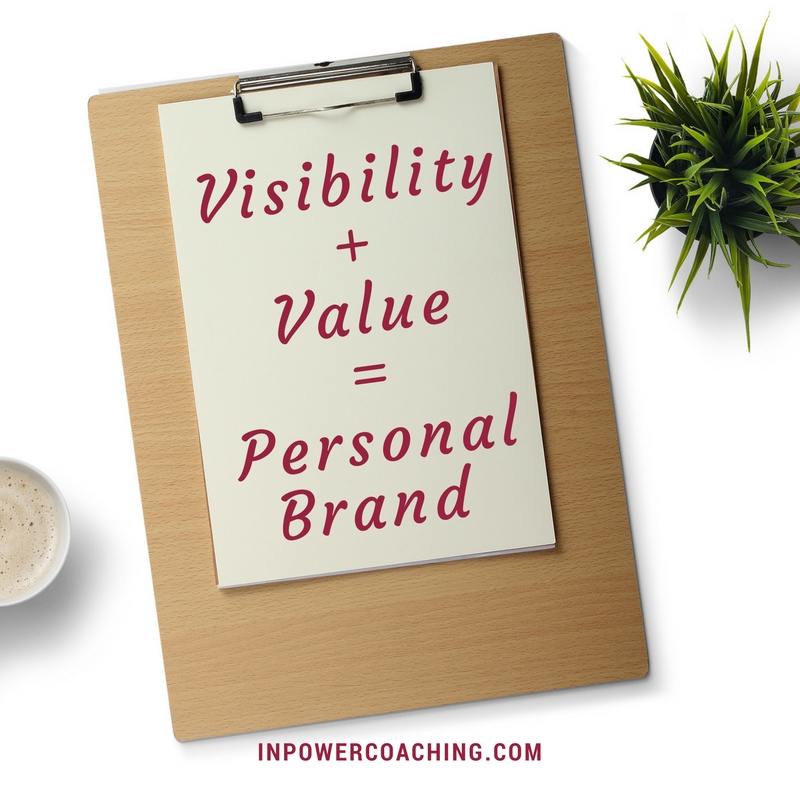 "Social business" is a buzz-phrase increasingly used today to describe the transformed way business is being conducted in our global, connected, transparent, always-on, and "flat" world we live in. Adding "social" in front of "business" accentuates the important distinction between the command-and-control, hierarchical way business was conducted in recent decades, and the new normal of "open" business conduct being propelled by social and mobile technologies.
At the end of the day, though, when you peel back the layers of technology, networks and buzzwords fueling business today, the underlying premise of "social" business is the very essence of business itself: connecting people to exchange value.  It's just that now it's on steroids.
Similarly, managing your career in this environment is still about building credibility, finding and seizing opportunities, and making sure your value is meaningful and your impact visible.  The essence of WHAT you do to build your career hasn't changed much, but HOW you do it has.  Professionals can access the amplifying "steroids" of social media and networks to progress their career, too, but even the most socially-savvy people are overlooking some of the fundamentals – whether they are looking to climb the ladder in their current organization or find a new role elsewhere.
So if the essence of career management hasn't changed, what has, and why do you need to pay attention to it? In short: it's the same "global, connected, transparent, always-on and 'flat' world" mentioned above. As INSEAD professor and author of What's Your Personal Social Media Strategy?, Soumitra Dutta, says,"Status is more democratic now. Expertise can be noticed more easily."
In other words, we face the double-edged sword of being increasingly visible on the one hand (whether we want to be or not), and having a harder time making our value stand out, on the other.
Visibility
The interconnectedness of professionals on the web and social networks means anyone can find you online. And whatever they find online becomes your personal image or "brand." Even if they find very little – no photos, no bio, no opinions – that will be your brand, and not a very career-enhancing one.
So it behooves you to consciously and proactively manage your online brand. Google yourself to see what you find, and then clarify what you want to be known for to achieve your personal and professional goals.  For example, If you're a software engineer and want to be promoted to management, you may consider associating yourself with things like Agile methodologies and other engineering leadership best practices.  If you are an accountant in the steel industry, but want to move into consumer goods, you will want to associate yourself with topics like customer experience and brands.  If you're an out-of-work "baby boomer" HR executive, you will want to display savviness in new technologies and social networks for talent recruitment and management.
The more you write about or comment on a certain topic area, the more you will be affiliated with it.  It's much easier to become a perceived subject matter expert than in the past, so don't forfeit that professional competitive advantage.
Visibility goes the other way, too. It means you can more easily access experts, mentors, and potential employers in your field.  A junior marketer I know has successfully interacted directly with a world-renowned man considered to be the rock star of modern-day marketing, for advice. The ability to reach out to people directly is very powerful, yet few are taking full advantage of it to enhance their careers – or worse, they handle it poorly.
The transparency and visibility of the web means that everything you say or do matters. It can be impressive or it can be stupid. But in either case, it's forever.
Value
Titles, years of experience, and a checklist of accomplishments on your resume are no longer enough to move a career along. Just as people now expect to get value from brands, not just be sold to (think American Express's OPEN Forum targeted at small business owners), people also want to see the credibility individuals have earned in their space, not just be told about their accomplishments.  These people are your "audiences": your boss and their boss(es), your colleagues, your team, potential employers, recruiters, experts in your field, and more.  And you need to continually deliver value to them on purpose.
Value as an employee can be communicated by the content that you create and share online. You can keep a blog, you can post tweets, and you can contribute meaningfully to the comments sections of articles and blogs you read online.
Value can also be communicated by what you share. Enjoy the halo effect of posting a great article on LinkedIn, or retweeting a thought leader, or posting great competitive information on your company intranet.
And today, just the very fact that you are socially active and digitally savvy shows value.  Although it may not seem fair, employers increasingly factor in social competency with your overall competency. This is because "social" is a way of doing business.  A social mindset – one that knows how to tap into the power and wisdom of "the crowd" – is as important a skill set as basic communication skills.  You may be the best Drupal coder or business analyst or corporate counsel, but if you are not perceived as being able to improve your effectiveness by leveraging internal and external social networks, collaboration tools, crowdsourcing sites, and the like, you will be passed over for that promotion or new job by someone who can.



Already a subscriber? Log In
Your value is also enhanced by your network, or "following" or "tribe."  Since Day One people have been judged by the company they keep. Being active socially also gives you a lot of opportunity to learn from others and meet key players. Your network also becomes the amplifier of the great content you are putting out, giving you more credibility.
Be cautious but not intimidated
Plenty of social horror stories abound: the job applicant whose offer was rescinded when the employer found unprofessional commentary on Facebook or the law suit that erupted by an innocently and naively-made comment by an employee. Unfortunately, it's these stories that tend to hold people back from integrating social practices into their career management strategy, but avoiding these professional blunders are common sense. First of all, don't do or say online what you wouldn't do or say at an industry event or company cocktail party. And secondly, be aware of any social media policies your company has.
The most important step you can take today for your professional growth is to get in the game, and commit to leveraging social means, media and networks to advance your career.
Take charge of your career development to get the job that supports your work and your life. Check out the tools and resources in the InPower Coaching Career Center.