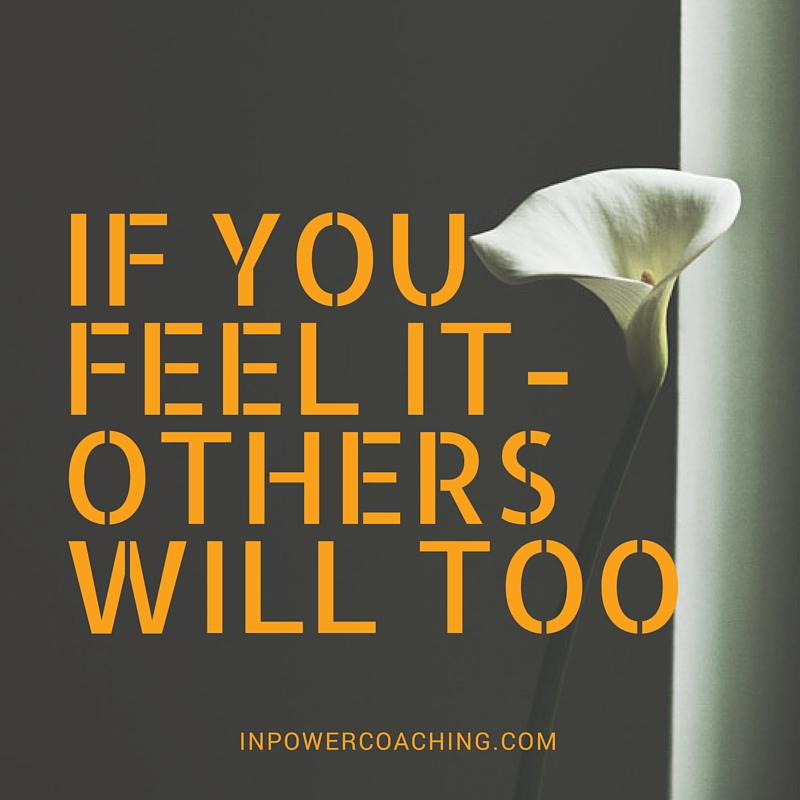 Almost everyone deals with bias, and there are many strategies to deal with it, but we love Dana and Kate's takes on InPowered strategies for confronting bias with empathy and humility. Enjoy a not-so-obvious-but-very-effective strategy to deal with awkward and unfair situations you find yourself in. – InPower Editors
One of the key things to understand about InPower is that accessing it often seems counter-intuitive. For example, the InPowered response to things that make you angry is to not be angry in your response. And by that I mean, truly not angry. An InPowered response to something unfair is to release your anger and any other negative emotions and respond from a place of peace, gratitude, and joy . . . or, if that isn't going to happen, a place of mission, focus and patience. If you're just trying to hide it, it won't work. If you feel it, others will too.
If you feel it, others will too.
This is a pretty abstract concept though (counter-intuitive things usually are), so I'm always on the lookout for good examples. Recently I read a fantastic post by Kate Nasser that not only talked about the power of Empathy and Humility (great traits!) to help deal with bias and unfair situations, but gave some great examples from Kate's own experience. Please enjoy her post!
Read the beginning of Kate's post…
When others' bias threatens to block you, you can tell them off, walk away, or use empathy and humility to overcome their narrow mindedness. Empathy and humility is the place to start. You can always walk away later if you find people's minds are sealed shut.
Empathy and humility can …
Reduce the fears that create the bias
Open the mind to a new view of the issue
Chip away at the comfort of the status quo and spur learning
Give you possibilities that outbursts or walking away can't or won't
Check out the resources in the InPower Coaching EQ at Work and Soft Skills Research Index.