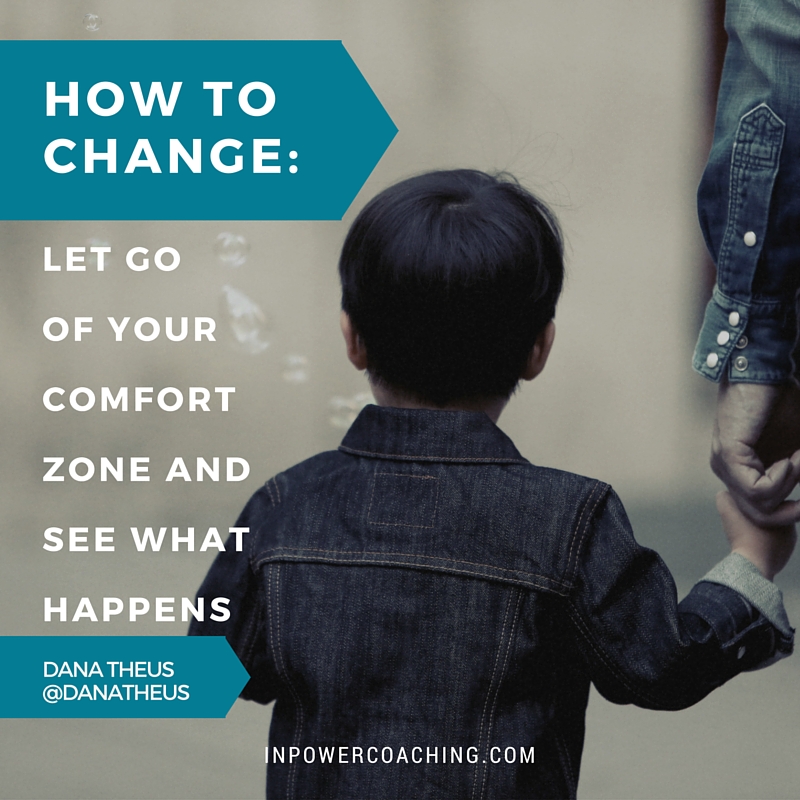 Everyone wants to change. The airwaves are full of tempting enticements to cause change in our bodies, our minds and our relationships, but the real process of change is so much more organic and subtle than a pill or piece of exercise equipment can deliver.
When I was a little kid I was afraid of a lot of things. But for two summers when I was about 7-8 my parents sent me to sleep-away camp and I learned a valuable lesson: my Stretch Zone was an ok place to be. I did things I wouldn't have done before. I survived home sickness. I made new friends. I found some beauty in the world I hadn't known existed. I learned how to ride a donkey.
We all want a map, some instructions, maybe a blueprint for how to change when we buy that bright new shiny widget. I don't now about you, but I have a pile of books (i.e., maps) and a bag for Good Will (i.e., formerly shiny objects) ready to give away at this point. But I think I need to send myself back to Summer Camp instead of buying another bright shiny widget.
Why was sleep-away camp more effective than the books and the widgets? What's going on when real, sustainable, change is in the works?
Discomfort
Experimentation
"No going back" thoughts
Disorientation
Creating a new reality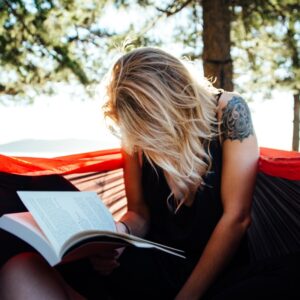 I didn't choose to go to sleep-away camp. Mom and dad dropped me off at the bus. Sometimes change is thrust upon us; after all, would I actually have gone willingly to camp if I knew it was full of the uncertainties above? What I learned in some log cabins in the forest is that the people who know how to change their lives DO seek them out. Not for their own sake but for the transformational affect they can create.
There's one thing that list of unpleasantries have in common. Just like Summer Camp was a two hour drive from my childhood home, the discomforts that cause change are far, far, far out of our Comfort Zone and deep into the territory of our Stretch Zone.
Jump into your stretch zone and see what happens."
Want to change? Leave your Stretch Zone. It's that simple. In the years since Summer Camp, upending my life and rebuilding it several times and now guiding others through the process of change, I've learned that you don't need a plan, or a book or a new shiny object. You just need to start doing things differently and in ways that make you uncomfortable. The rest will happen on its own.
What would make you uncomfortable? Do it.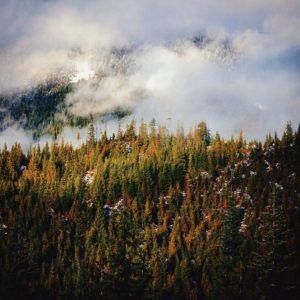 What are you afraid of? Encounter it.
What have you been afraid to try? Try it.
What are you ready to be done with forever? Let it go.
When you usually go left, choose to go right.
When you feel disoriented, go with it to find a new orientation.
Don't try to explain yourself to other people. Trust yourself.
When you come out the other side of change, you can tell the story in a way that makes sense to you (and others), but in the middle of it? Just focus on putting the pieces together you'll explain later. There is no blueprint in your Stretch Zone, only the path behind you. When you look back, you'll have more insight into how to change again in the future.
At a loss for where to start? Send yourself to Summer Camp. Start here.