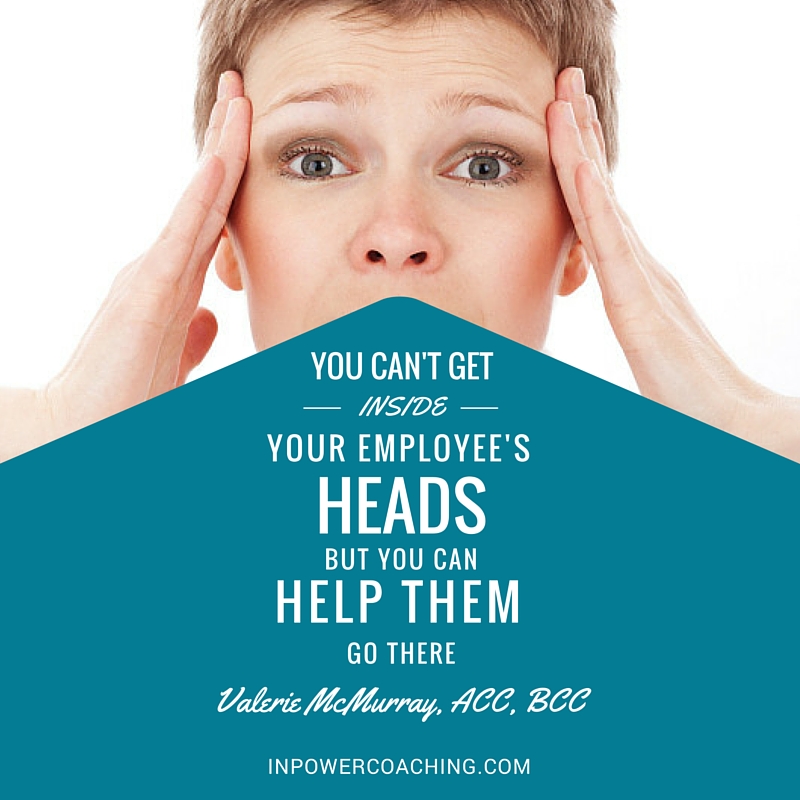 I remember when the Myers Briggs was the only choice we had for helping people gain insight into themselves and work better when others. Boy have times changed! Now there are over 3,000 personality assessments available, and it can be hard to know where your investment is best placed.
In 25 plus years in corporate America HR/ OD, leadership development, training and coaching I used to hire vendors to administer personality assessments to employees. In the late 1990's I began earning my own assessment certifications with the intention of being more knowledgeable about assessments so I could better judge what vendors were trying to sell to me, and to understand how to develop the best follow-up action plans. This began a long journey that resulted in many assessment tool certifications and building an assessment tool of my own!
I frequently have HR/OD professionals ask me how they should evaluate assessments. They often want to know what would be the best assessment(s) for the needs of their organization and how to pick a qualified, reputable professional vendor. What I have learned from these conversations is that these professionals are where I was before I began my journey of education on assessments. With so many options it can be truly challenging for even veterans to understand what assessment instruments should and should not be used in certain circumstances, how to use them and what they should expect as a result of using them.
It's hard to know how to effectively evaluate personality assessments, their purpose and use, if you're not steeped in what they are good for, and what they're not.
To help my colleagues I've developed an in-depth evaluation framework I'll share with the InPower Coaching community over the course of 2016, and it's based on the following three truths.
Assessment experiences can go wrong if you do not have a well-qualified experienced practitioner administering them.
I have too often seen an organization bring in a vendor to administer an assessment that does not have the strong background in behavioral science, theory frameworks and/or psychometrics (the science and psychological theory of measuring mental capacities and processes) or expertise in evaluating the needs of the organization. Too many vendors are more focused on administering a program more reflective of making money then quality results. It is critical to have a well thought-out plan of how you administer the tool, debrief the results and plan follow-up action. Otherwise you are doing a check-the-box activity and are wasting your organization's time and money. The easiest way to find a qualified vendor is to talk with colleagues and/or other organizations that you determine have had successful assessment programs. Often your colleagues will have good stories about how the results were used to drive business outcomes that you can use in putting your own program together (and selling it internally.)
Even when you get a colleague's recommendation, it's also a good idea to study the vendor's materials on their website to see if they display information about the research- and evidence-based science that supports  the tool(s) they're recommending to you.
Assessments are not a test and should not be positioned as such.
You can't get inside your employee's heads, but you can help them go there!
It is critical to be clear what the purpose is of any assessment you are thinking of administering. Here's a short list of questions to consider as you're developing your program:
How will the assessment be positioned in an overall program?
Who will be given the assessments and why?
What will you ask the individuals who are assessed to do with the results? How will you support them in using the results?
What organizational changes do you hope result from an assessment program? Why is this important to the business?
Who will be making programmatic decisions based on the results? What are their needs and perspectives?
The answers to these questions need to be communicated clearly to the employees who will be taking the assessment and to others who are part of the program. Assessments should be used to facilitate a better understanding of a person's inclinations and preferences and as an objective measurement of skills and knowledge, abilities and attitudes, personality traits, and educational achievement. They are an indication of a person's behavior, interests, thinking, values and motivations and not an absolute. The information learned from an assessment should be looked at as instructive but not conclusive. Assessments are best used to give people an understanding of areas they can focus on in their own development to help them achieve their goals.  If your organizations purpose and context are not aligned with these basic tenants of assessment protocol then you are setting your program, and your organization, up for failure.
Be methodical in evaluating and distinguishing what assessments are right for your organization's needs.
Currently there are over 3000 assessments on the market for purchase. Obviously not all assessments are created equal. So what do you need to know to make the right decision when choosing an assessment program for a group of employees? As mentioned before you want to get information on the research behind the tool and how it was developed. Is it based in behavioral science, theory framework and/or sound psychometrics?  You want to understand what it measures and if that aligns with what your needs are for your organization as well as if it is a fit for your context and culture. Do the format, administration and costs fit your needs?
One of the biggest mistakes I see organizations make is to go from doing no assessment programs to engaging in a very complex and time-consuming assessment program that the employee's psychological make-up, and the organization's culture, is not ready to integrate.  In reality there are very few organizations that can properly conduct a complex assessment program. These are usually very large organizations with the staff, training infrastructure and the long-term cultural experience for these activities. The most successful programs from the stand-point of the employees' experience are less time consuming and effort-intensive with results that are simple and not confusing, fit your groups learning style and have a direct alignment with organizational purpose which is emphasized with a well-executed follow up action plan.
If you would like to learn more about how to evaluate personality assessment programs, and some of the most popular tools available today, you will want to join a free upcoming webinar series that will go into more depth on these three assessment essentials as well as:
Provide additional information on how to evaluate tools provided by a panel of experts;
Do a deep dive into a broad sampling of different types of assessments and tools; and
bring you case-studies and discussion opportunities where you can get all your assessment questions answered.
This six part webinar series is recognized by SHRM to offer Professional Development Credits (PDCs) for the SHRM-CPSM or SHRM-SCPSM. This program is valid for 6 PDCs for the SHRM-CPSM or SHRM-SCPSM (1 per recorded or live session). Register here.
Check out the resources in the InPower Coaching EQ at Work and Soft Skills Research Index.