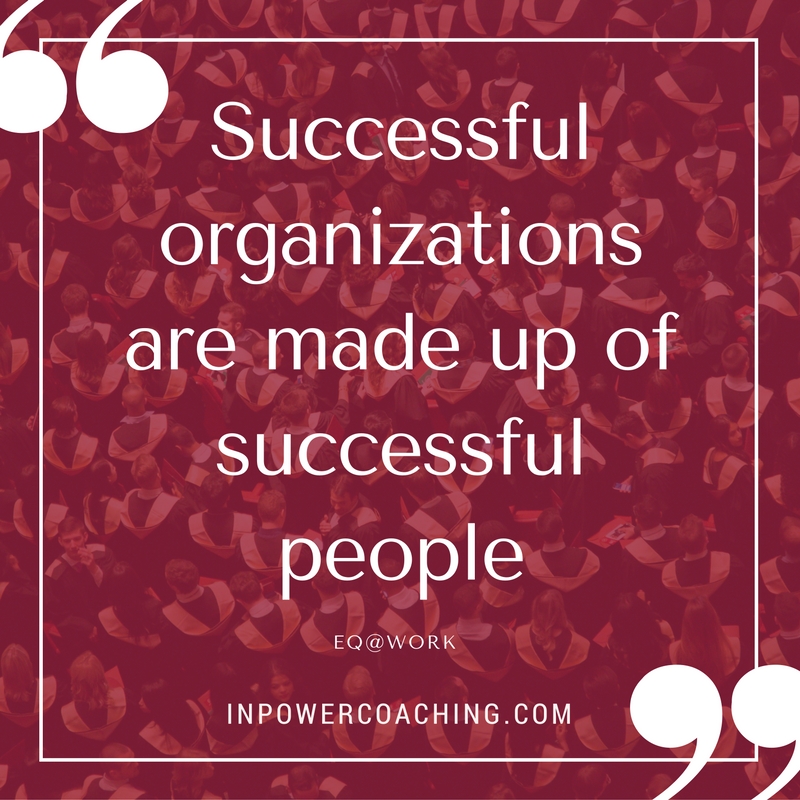 InPower Coaching believes that successful organizations are made up of successful people. That's why we focus on how emotional intelligence ("EI"), or "EQ" in individual employees creates a more productive and enjoyable work environment.
There is an abundance of research that studies EQ. As a leader, HR manager or organizational development practitioner, it's not easy to stay on top of the latest research, so that's why we've compiled our EQ at Work and Soft Skills Research Index.  We created this index to help you sift through the many excellent research efforts devoted to the study of emotional intelligence in the workplace. Our index represents what we believe to be the most useful and relevant articles and research studies for professionals like you—people who are tasked with developing the talent in your organizational enterprise.
Taking a Deep Dive into Emotional Intelligence Research
Over the past few decades, a growing number of academic researchers have studied emotional intelligence (and its various derivatives) and have concluded that, yes, being emotionally aware does contribute to workplace success. The body of research is quite large; if you want to view the extent of it, we suggest you visit the The Consortium for Research on Emotional Intelligence in Organizations. This research-based organization, which was founded in 1996, has a limited membership. Yet its membership includes many of the most notable researchers on the topic of EI, including Reuven Bar-On (credited with coining the term, "EQ"), Richard Boyatzis, Cary Cherniss, Vanessa Urch Druskat, Daniel Goleman, Kathy Kram, and Peter Salovey.
The Consortium's website is a treasure trove of information. But as with all treasure-hunting, there is indeed a bit of a "hunt" required to find the information you seek. Here's a quick run-down of how to make the most of this information-rich resource.
EI Consortium List of Scholarly Articles
This is a comprehensive list of scholarly emotional intelligence articles in the academic community. With eighteen different categories of research, from "Emotional Intelligence in Teams and Work Groups" to "Emotional Intelligence and Construct Validity," this is the mother lode of EI research. The challenge is that most of the articles referenced are links to the research abstract. If you want to see the full research, you typically need to download the report and pay for it. Here's a tip: if you see a research title that intrigues you, trying Googling the title of the research. Sometimes the research authors provide a PDF of the full research free of charge.
Freebies
The Consortium provides free reports for download on topics such as "The Business Case for Emotional Intelligence" and "Do Emotional Intelligence Programs Work?" You can also download selected article reprints from consortium members who have written books or scholarly articles.
Videos
There are several video vignettes under the Videos tab on the website that feature consortium members discussing EI topics and giving TED Talks.  If you want to dig a bit deeper, check out the sidebar that contains links to additional videos (some of which direct you to external sites.)
If you are looking for academically sound research to support the talent development efforts for your enterprise, the EI Consortium is an excellent place to start.
You may also enjoy InPower Consulting's Emotional Intelligence at Work page. Look for more insights into some of these studies, and new ones we find, in the months ahead, including tips for how you can use them in your everyday work!
Want to stay on top of our EQ@Work updates and posts? Subscribe today!
Check out the resources in the InPower Coaching EQ at Work and Soft Skills Research Index.