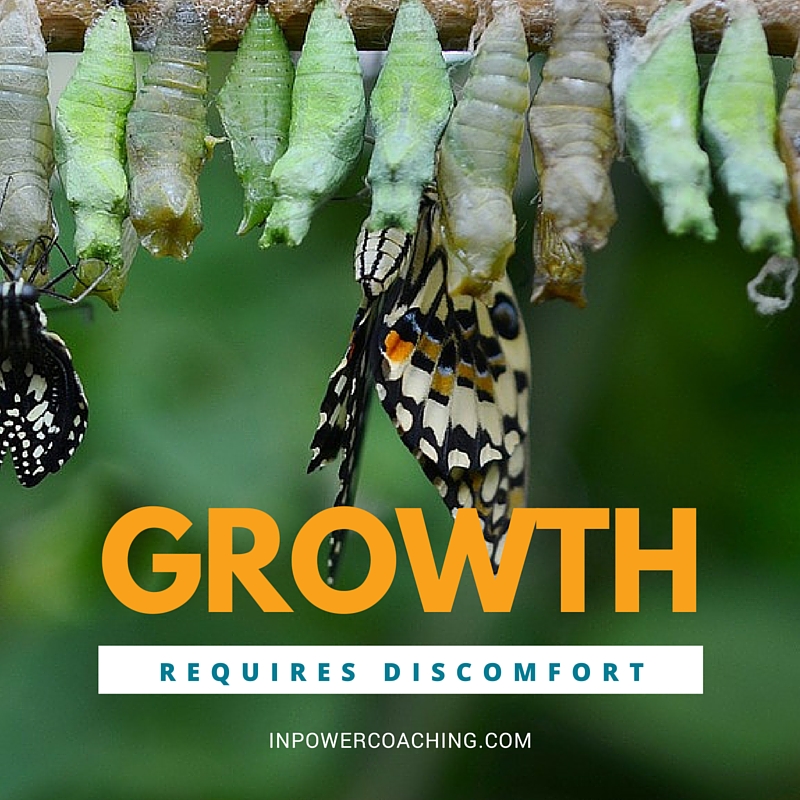 Recently I had to deliver some bad news. Of course my first impulse was to sugar-coat it to try to ease the other's pain.
Being an experienced coach (and parent) I knew this was a bad idea. In the end, the person would either fool themselves into not understanding what I was saying, make excuses or wish I'd just be straight with them.
But getting my head into the place to tell someone something you know they don't want to hear always takes me a minute. I took a deep breath and remembered my little secret for holding space for discomfort in others.
 There is no meaningful growth without discomfort.
In fact, growth usually requires discomfort.
So I switched my intention from "delivering bad news" to "creating an opportunity for this person in front of me to grow." Voila! I relaxed and compassion flooded through me. My words were softer and simpler. They were truthful and straightforward. In compassion, I sat with the other person until they'd processed the information and made sure they had what they needed from me before I left.
Later the person thanked me.
Every opportunity to be uncomfortable is an opportunity to grow. Every opportunity to be with someone else who is uncomfortable is an opportunity to practice holding space to help them grow.
Don't squander opportunities to grow.