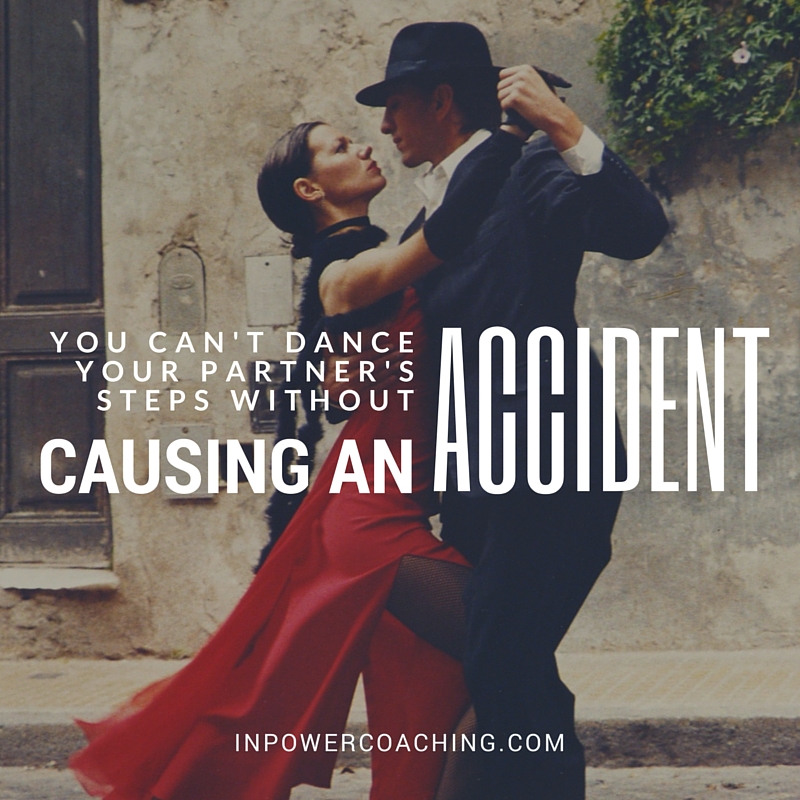 When someone blows up at you, is your first thought, "What did I do?" or is it "What's with them?"
Relationships always take two. Give others responsibility for their half and take the other half for yourself. Only your half.
This week someone blew up at me unexpectedly. After the fact I went back and reviewed our exchange and could find nothing terribly provocative in my initial query. It was about a parking expense.
I'm happy to report that I did not explode back at him but remained calm in the initial interaction. This allowed him to sit in his own discomfort because I didn't provoke a punching match. Later I found an opening to begin to reestablish trust with him, stitching back together our working relationship without ever taking the blame on myself.
Deconstructing the event I see two things that worked to my favor: (1) I didn't assume that I was at fault and (2) I didn't assume that anyone was at fault. Because I wasn't searching for blame, I remained clear enough to see what was really bothering him and address it in a way he could appreciate, staying centered in my own sense of power the whole time. It took 2 full days but we're back on an even keel and I think his respect for me has grown.
I have to admit that when I was feeling emotionally blindsided and gut-punched, the plan of action wasn't so clear, but by assuming no one was at fault and searching for what really mattered allowed me to wend my way through what could have been an end to a relationship I've spent months building. Crisis averted for the moment and lesson to the wise.