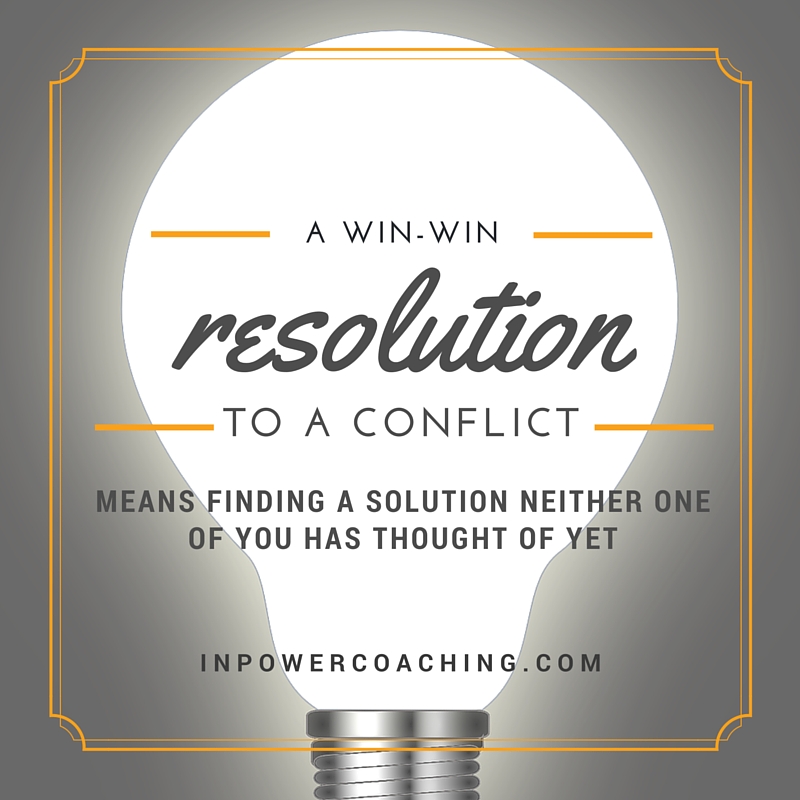 Ever lose* a win-win argument?
A win-win resolution to a conflict means finding a solution neither one of you has thought of yet.
*If you did, I want to hear about it!
I'm betting your answer is "no," and you may have struggled a little to think of the last win-win argument you won.
Why don't we experience more win-wins? Maybe there's some research on this, but I haven't seen it. What I have seen is that people often get stuck thinking there's a single solution to whatever problem they're stuck on and it's one of the ones already identified as the argument heats up. Win-wins, by their very nature, lie outside the obvious solutions. They lie in between the stuff that's readily apparent and tossed out first on the table. They take a little work to find, but more often the process is more fulfilling and the outcome more successful.
Here's a tip on how to find the win-win when a stemwinder starts winding. Look for the solution no one can see yet. Explore the shadowy places in between everyone's opening position (including yours). Your best friend is a question: Can you imagine what a solution, where both X and Y are true, might look like? Another good technique is to explore the problem more deeply before anyone gets stuck on a solution. I love the 5 Why's for this. Why? Why that? Why that? Why that? Why that? By the third why, most people begin to realize the problem they started arguing about has morphed to something deeper.
And always remember to set your expectations appropriately. Know there is a win-win solution that has not yet presented itself and don't stop until you find it.