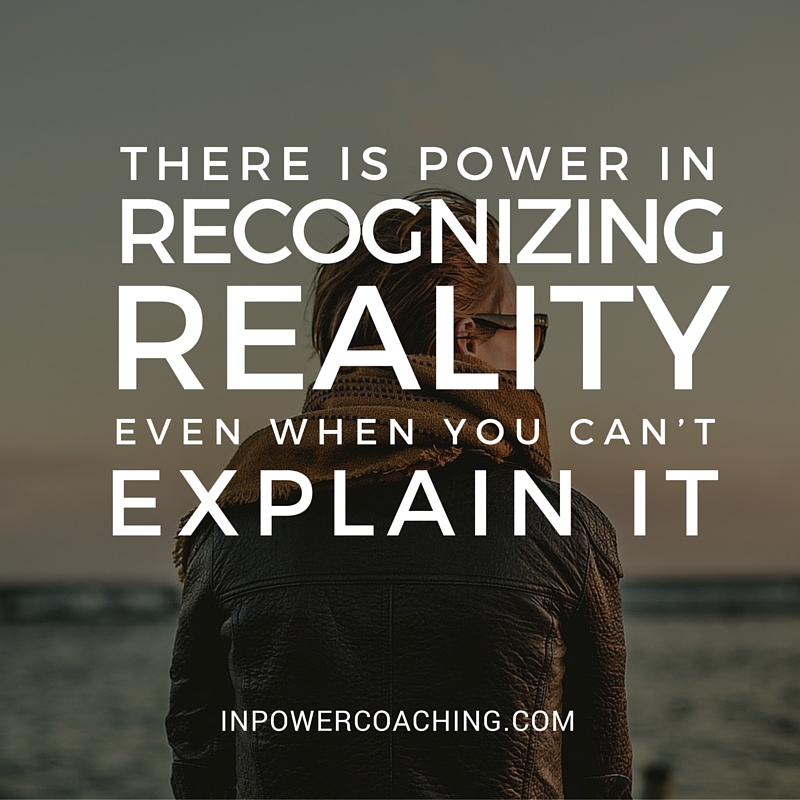 How much energy do you spend trying to push back reality? Many of us deplete ourselves unconsciously by fighting reality with vision, and then we wonder why the heck we're so tired.
I know I can fall into this pit, even with the most noble of goals: to exceed expectations, to improve myself or simply to change the world for the better.
Insight: Reality Matters
Striving for a better outcome is worthy of your time and energy, but don't fall into the trap of getting so caught up in your vision of how things could be better that you fight against what exists.
Stop and accept what is. Acknowledge that it is real, and that it is driving you and others to do things "the way they are."
Don't bother explaining it. Half the time you can't explain it and the other half of the time you get stuck to it when you try.
BE with this acceptance. Let yourself rest with the knowledge that it is what it is, without fault or blame. Notice how much energy you gain back by simply accepting its current existence.
NOW begin to imagine how this reality could change.
Revisit your vision with the energy you just regained. Include in your vision the knowledge that it must evolve from, or replace, what exists in this moment.
Take ownership of your desire to effect this change, including the risk that you might fail.
Accept reality, own your desire for change and move forward with all the energy this knowledge gives you.