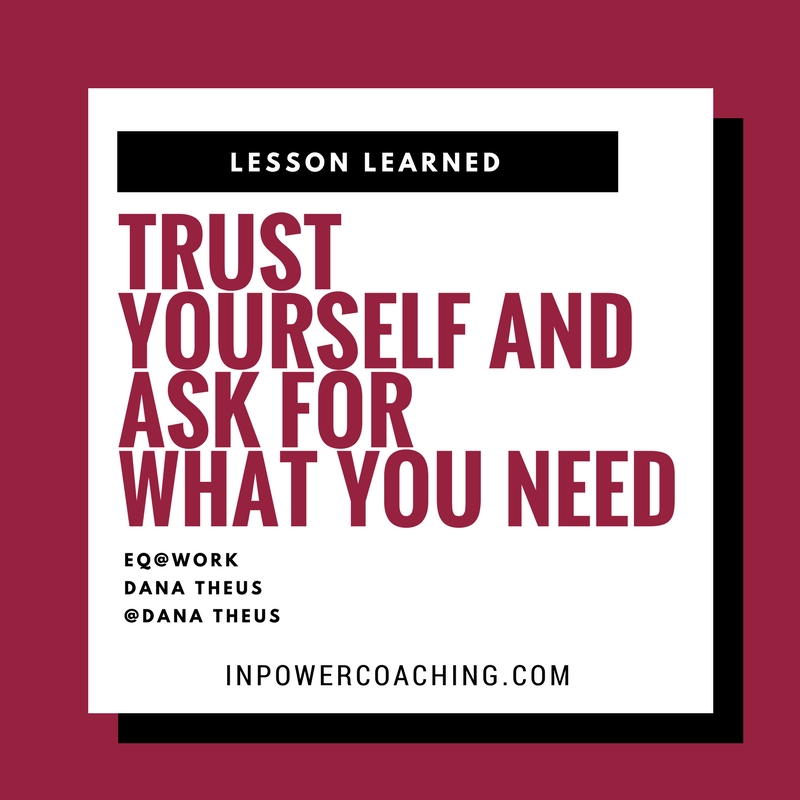 Sometimes my clients start falling into a pattern, and it gives me an opportunity to look more deeply at common challenges we all face. Lately, too many of my clients have fallen into the "victim of office politics" trap. This looks different for each person, but in every case it feels like several people you work with are conspiring against you to undermine your credibility and impact.
As a victim of office politics, it's very easy to start to feel powerless and to act powerlessly. It feels terrible and causes you to question who you are, whether you're in the right career path and what your value is.
Even successful people fall into the office politics trap and begin to feel persecuted by both their colleagues and the Universe. Why?
I believe that these kinds of career experiences – painful as they are – actually come to us to help us learn lessons critical to our future success. Based on my own experience, and the experiences of my clients, I think the office politics quagmire gives us a special gift, which is to learn to stand up for our values and grapple with forces out of our control. After all "The Universe" – in which I dump our unconscious, fate, luck and everything else we can't fathom or manipulate directly – is a key player in our success.
Lesson Learned: Trust Yourself And Ask For What You Need
One client I'm working with – after a phenomenally successful start to her career managing big box retail business – went through a two and a half year lull where in two different firms, her business title was very impressive to outside parties but internally, she experienced serious micromanagement. Once the second job began to feel similar to the first one, she sought me out and we began to unpack what was happening and how she could gain decision authority again to make the impact she wanted to make. She realized that after so long battling these challenging career dynamics, she'd lost confidence in herself and stopped standing up for herself in unemotional ways with her bosses.
Once she got back on track and started asking her bosses in very straight-forward ways for decision authority, her bosses did a 180 and pulled back on the micromanagement. When I asked her what that long spell of dis-empowering work situations had taught her, she realized that she'd not only forgotten how to stand up for herself and her values, but she'd learned that she can't just trust others to look out for her interests. She had to do that for herself. She placed her trust in herself and realized that the Universe had given her these chances to learn that very important lesson.
Another client had a very different kind of office politics to confront. Her boss had pitted her against a coworker by taking sides in disagreements and redefining her job description to remove all client-facing authority. In doing so, he'd also crossed some ethical lines that my client felt strongly about. In our work together, she got clear on what was important to her, she let go of the fear of standing up for what she believed and released the anger that clouded her thinking so she could take a strong, ethical and personally meaningful stand. By standing up for the ethics that mattered to her, without anger, she was able to negotiate a successful redefinition of her job responsibilities.
Even though at the low point she felt like the Universe was conspiring with her boss, by the time she'd stood up for what mattered to her and thereby adjusted the office politics dynamics around her, she felt the Universe has conspired with her to put her in a place where she felt back in the driver's seat of her career.
So if you're feeling victimized by office politics (or anything else), and if you trust the Universe to be delivering you opportunities (even painful ones) to grow – what do you need to stand up for? How can you trust yourself more? If you trusted yourself more, what would you do on your own behalf? What would you ask for?
Check out the resources in the InPower Coaching EQ at Work and Soft Skills Research Index.