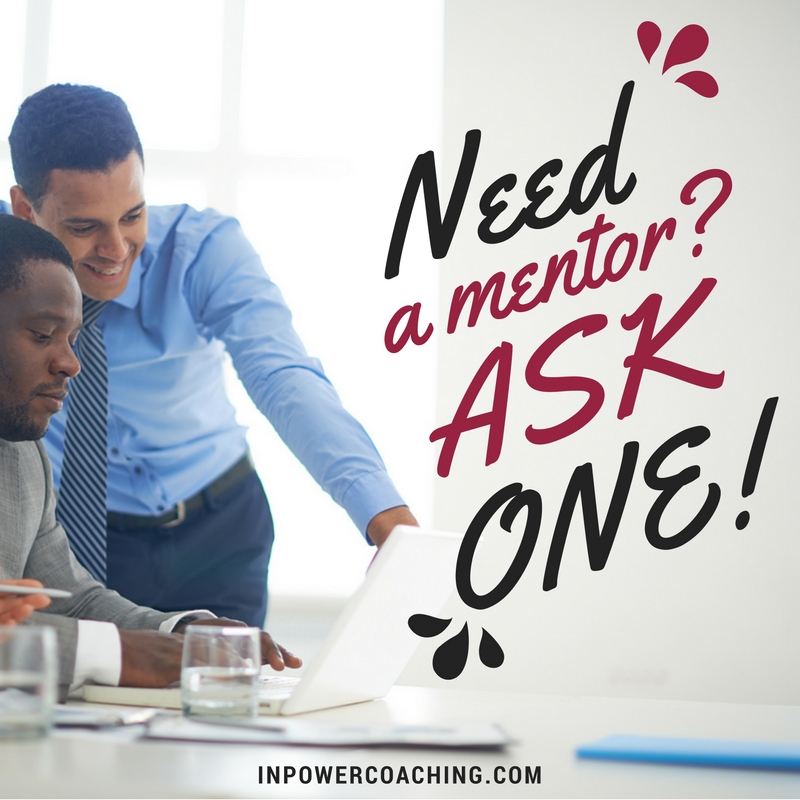 Young women often hear "get a mentor to get ahead!" Wondering what that advice is all about? Read on! – InPower Editors
By: Joyce Akiko
Are you a strong, ambitious young woman who wants more out of her life and career? A woman who knows she's capable of making a huge impact, a big difference for her company and the lives of others?
Then if you don't have a mentor already, it's time to get one.
A mentor can help you max out your potential, reach your full creative capacity, and feel more engaged in your job. If you're a woman, finding a woman you trust to mentor you can be invaluable. Mentors can:
Provide incredible depth and value to your professional life by offering an objective ear and sound advice based on personal and professional experience
Help you identify areas where you can broaden your skill set to take on new challenges and responsibilities
Propel your career advancement– one study showed that women who had mentors were 56% more likely to land positions in the mid-management level or above
I personally had the benefit of 3 strong mentorships in my career. The impact has been enormous: my job-related happiness skyrocketed, along with my responsibilities, job titles, and income. Today I am in an executive role doing work that I truly enjoy, before the age of 30. I was able to do this largely because of mentors I found at each stage of my career.
The following article details the tactical steps I took to land strong mentors who helped me catapult my career.
Find a Mentor
Finding a mentor isn't as easy as just asking the most accessible and conveniently located female leader to mentor you. The process is actually quite similar to the one you underwent when interviewing for your job: you need to identify what you're looking for (the job description), locate and assess your top prospects (the interview), and see if they're a match before making an offer.
STEP 1: What are you looking for?
To start, identify what specific qualities you're looking for in a mentor. These qualities may include an open communication style, a desire to help others succeed, and a willingness to offer advice.
Likewise, identify what you have to offer in return. Your mentor will be spending a lot of time and mental energy to help you succeed, so you want to make sure you can repay by taking action on her advice. Are you someone with integrity and drive, who can truly follow through and show results? Are you open to coaching and new ideas? Do you enjoy going outside your comfort zone for the sake of personal growth? Do you practice gratitude by sharing what you learn with others? These are the types of qualities that a mentor will appreciate in return for time and expertise.
STEP 2: Who are you looking for?
Next, locate your top prospects. Look inside your organization for women who inspire you, who lead in a way that resonates with you. Look specifically for the qualities you identified. Note that you don't have to limit yourself to finding a mentor within your company; sometimes the best advice can come from someone who doesn't interact with the same people, business, and challenges you do every day!
Check networking websites like Levo.com (a wonderful resource for young professional women) and message potential mentors. You can also utilize LinkedIn to find prospects – search specifically for profiles that include leadership, mentoring, and service to others such as volunteering. If possible, find women with whom you have at least one connection in common. This connection may be able to provide a warm introduction to your mentor of choice!
Know that just finding someone who is willing to mentor you is only part of the equation. If you want a mentor who can help you move up the career ladder, you want to find a mentor who has sponsorship qualities (someone who can champion you for promotions or new roles).
As you identify potential mentors, be sure to explore their contributions in-depth. Look them up online, read any books or articles that they authored, any webinars or classes they hosted. Discover what drives these women, what they've done differently to achieve their life results. Ask yourself: do you feel a sense of admiration? Awe? Inspiration? Maybe even intimidation? If your answer is "yes! Yes! More yes!", then it's time to ask to be mentored.
STEP 3: Ask to Be Mentored!
When it's time to reach out to your mentor of choice, remember that gratitude and authenticity are key, as well as brevity. Send a brief email about how you found her, why you appreciate her specifically, and ask if you can buy her coffee (or grab 20 minutes of her time for a call, if she isn't local). Give a brief overview of yourself and your intentions, but don't focus too much on you. This email is really about her and acknowledging the work she has done.
Look up a few articles that you think she may enjoy based on your earlier research, and mention those in the email as potential topics to discuss during your meeting or call! This will help guide the conversation, and also give her a sense of your tenacity.
During your meeting, be sure to spend time getting to know one another. Spend more time asking questions than talking about yourself. Focus on topics such as how she got where she is today, who was crucial to her career growth, and whether she has experience in mentoring and sponsoring. Learn as much as you can; after all, as someone seeking a mentor, you are ready to sponge up as much information as possible!
When you feel ready, pitch yourself. Describe what you are seeking (someone to bounce ideas off of from time to time? Someone to help you accelerate your career?) and what you can offer in return. Express yourself as authentically as possible and be grateful of her time (regardless of whether she says yes or no)!
After your meeting, send a follow up email to thank her for her time. Bonus points if you include an action that you took based on your conversation!
STEP 4: Share Your Results
Did you follow the steps above to get in front of your mentor of choice? Did you already have a mentor, but found the above article useful anyway?
Share what worked for you, what didn't, and let others learn from your experience!
Joyce Akiko helps 20- and 30-somethings in unfulfilling 9-5 jobs get new, exciting careers doing what they really love, despite having no related degree of experience on their resume. Get her free guide "How To Get A Job Doing What You Really Want To Do" to learn how to overcome fears, figure out what you really want to do with your life, and get from the job you have now to the job you really want.
When you're ready to go beyond mentors and attract and executive sponsor, check out our 7 Strategies!