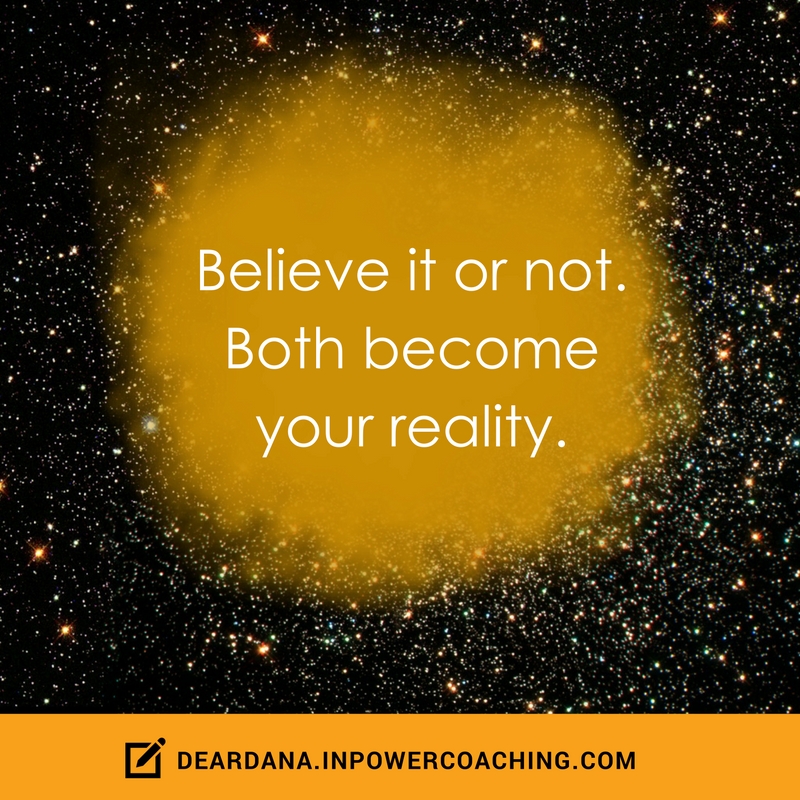 Welcome to "Dear Dana", our weekly column to give you workplace advice and coaching. Please write in and tell me about a frustration you're facing at the office! – Dana Theus
I recently got put on a team with a boss who is so negative that I'm feeling "infected" by her. It's not just that I don't even want to go into work anymore, it's that you'd think she doesn't think we can be successful at all. Every time we get an assignment or have to solve a problem, she just talks about all the reasons "it can't be done." I'm starting to worry that I'm going to be seen as the reason we don't succeed, when she's the problem!  – Demoralized in Des Moine
Dear Demoralized,
Ouch! I feel your pain! Success is hard enough to achieve for most teams even when everyone on the team believes it's possible. When the team leader believes "it can't be done," that's a real weight to carry around. It sounds like your boss has some seriously negative beliefs about herself and possibly the team, which may come true if you buy into them. So don't! Beliefs are amazingly powerful and the good ones and the bad ones, both, often become true.
Here's my advice.
First, learn to see her attitude as a negative belief and use this truth to challenge your own beliefs. If she doesn't seem to believe something can be done, what do you believe? If you believe it can be done, speak up and say so. Specifically, use the word "believe", as in "I believe we can do this." When you state your beliefs (as opposed to "I think" or even "I feel" ) it can signal people that this matters to you at a deep level. It also challenges them to question or state their own beliefs. It's possible that your boss isn't aware of how negative her own beliefs are, and how it's affecting the group. When you state things in the positive, she may notice and let your positive beliefs "infect" her in reverse! (We can hope.)
Second, if you do believe "it's possible," focus on these feelings yourself as the focus itself will insulate you a little bit from her negativity. Also, be willing to say it out loud when others are around so they don't see you as the problem, and your bosses' negativity is more noticeable.
Third, whenever you're around people whose opinions matter, when your boss is being negative, either speak your positive beliefs or stay silent. Whatever you do, don't give voice or support to the negative. Otherwise you WILL be perceived as part of the problem, and you don't want to do that. As you note in your question, this won't look good for you in the end.
It's a challenge to put this strategy into play, but finding your own positive beliefs to focus on will get you out of a lot of difficult situations. It's also good practice to help you stay in a more positive attitude about everything. Good luck!
Dana Theus
Executive Coach
P.S. – Have a question you'd like anonymous support on? Write me!